Have you ever heard the expression that good things come in small packages?
Well this is true in the canine world too, as small dog breeds are amongst the best… these small guys come in all shapes and sizes with different personalities!
Typically, a small dog is considered to weigh less than 22lb and stand at less than 16 inches tall.
As of 2015 there are an estimated 27.5 million small canines in America, compared to 19.7 million medium and 24.5 million large furry friends.
Whether you're a fan of small pooches, have one at home, or are thinking about getting a small furry friend, grab a cup of coffee and prepare for the cuteness.
Hand picked for you, here are twenty-three of our favorite small dog breeds.
23. Havapoo
A combination of two dynasties, the Havapoo is what happens when the national lapdog of Cuba meets the national Dog of France.
This hypoallergenic puppy is suitable for people from all walks of life and is highly adaptable to both the city and the countryside.
They are also great matches for families, getting on well with children, young and old.
22. Cavachon
Cavachons are often thought to be the perfect family pet!
These mixes combine the best elements of the Cavalier King Charles Spaniel and Bichon Frise.
Kind, calm and collected, these pooches thrive in pretty much environment they are put in!
If you don't think they're a winner already, a long look into their big brown eyes will be sure to win you over.
21. Schnoodle
The Schnoodle is the clever cross between a Miniature Schnauzer and Miniature Poodle.
These canines are often noted for their fluffy faces and their intelligent eyes.
Their forever happy nature means they are great companions for those who need some optimism in their lives.
Everything brings this pooch joy, from a walk in the park to an evening stroll on the beach, if their owner is there they are happy as can be.
20. Malshi
The Maltese Shih Tzu mix, or Malshi is a loving and loyal canine companion.
Standing at about 12 inches high, these furry friends crave love and affection, they can become quite vocal if they feel their needs are not being met.
Entirely devoted to their owners, they can get on well with other household pets if well socialized to them.
19. Corgi x Husky Mix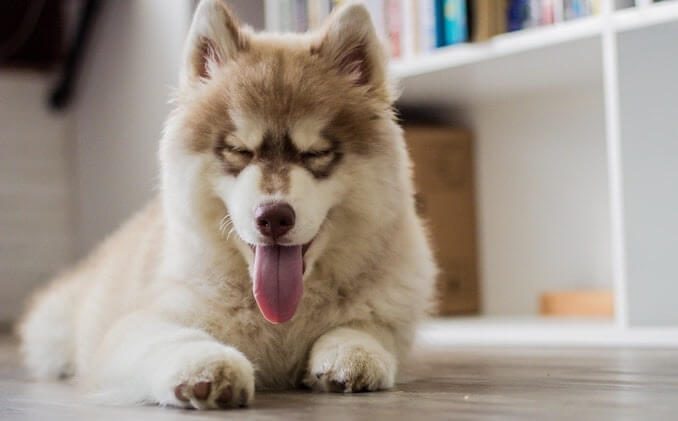 That's right, this adorable fluffball is a Corgi crossed with a Siberian Husky.
While they are very friendly, it is not advised that these pooches are homed with younger children due to their occasionally boisterous nature.
Beyond this, these mixes and very adaptable dogs, who love their owners wholeheartedly.
18. Pomapoo
The Pomeranian Poodle mix (otherwise known as a Pomapoo), is a great match for older couples looking for a small dog.
A happy go lucky crossbreed who is most at home on their owner's lap, curled up taking a nap.
This smart puppy knows what it wants and isn't afraid to let its owner know, although in most cases what he or she wants is more fuss and cuddles.
17. Chug
Sometimes called the Pughuahua, the Pug Chihuahua mix is the perfect match for anyone looking for a small but silly canine companion.
Standing between 6 and 12 inches high, the Chug can be a great match for those looking for a companion lap dog.
This canine is highly adaptable, doing well with singles in the city and families (with older children) in bigger houses and even in the countryside… this furry guy takes it all in its tiny stride.
16. Shorkie
A cross between the Yorkshire Terrier and the Shih Tzu, the Shorkie is most noted for their unwavering devotion to their family.
These pooches do not warm well to strangers, and despite their 5 to 9-inch height, they have no problem telling strangers to go away or that they don't like something!
Consequently, this canine does better in adult only homes, thriving on the endless affection and comradery.
15. Maltipoo
This Poodle cross is not like others!
Smart and soft, this white bundle of fur is a low maintenance companion dog ideal for all.
This small dog thrives in environments where they feel loved and supported, and where someone is available for on demand belly rubs.
They are also appreciative of a good game of fetch every once in a while.
Standing at just 8 to 14 inches tall, the marvelous Maltipoo packs a lot into those tiny paws.
14. Frenchton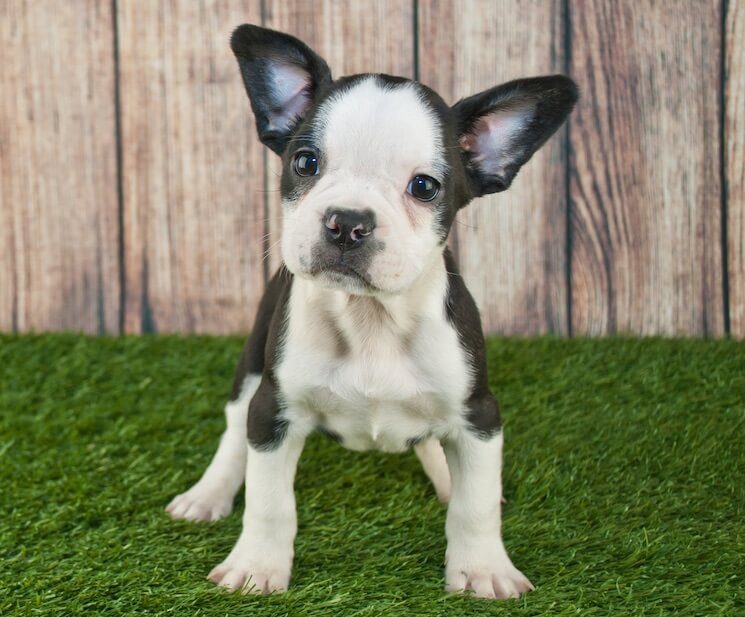 What happens when you mix the French Bulldog with the Boston Terrier?
Why the Fabulous Frenchton of course!
Like the Havapoo, this small dog breed thrives in homes with children as it brings out the best of their playful and silly nature.
The intelligence of the Boston Terrier and the loyalty of the French Bulldog means that these 14 inch pooches make great first family pets; even the kids can get involved in trick training.
13. Chiweenie
Mini but mighty is the best way to describe the Chiweenie!
A cross between a Chihuahua and a Dachshund, this little dog is a lot of bark.
Despite the smaller size, they make excellent watch dogs, their Chihuahua heritage making them fiercely protective of their owner and territory.
Their bravado is exactly that, on the inside they are sweet and loving, bonding with their owner or owners wholeheartedly.
12. Peakapoo
The Peakapoo is a furry friend that is a fun to own as it is to say!
A hybrid between a Pekinese and Miniature Poodle, this gentle dog is a great addition to any family looking for a smaller canine companion.
Despite their smaller size, these guys still believe they are a guard dog and won't hesitate to let you know if something is out of place.
They are also hypoallergenic so are suitable for allergy suffers!
11. French Bulldog
The French Bulldog (affectionately nicknamed the Frenchie) is a perfect match for anyone looking for a silly little puppy.
Their appearance is adorably dopey, and they have the personalities to match.
Although they try hard and love to please, learning is not their strong suit!
This being said, this fun-loving pooch is a perfect companion for everyone.
10. Pomchi
Pomeranian Chihuahua mixes (sometimes called Pomchis) are independent little guys who are known for their sassy and alert nature.
Like the Shorkie, this guy does not do well around young children and thrive in adult only households.
Standing at just 9 inches tall, these feisty small dog breeds make a great companion for more experienced owners looking for a little dog to pack a punch.
They would be best suited to apartment life, as these furry friends are known to thrive in an urban environment.
9. Long Haired Chihuahua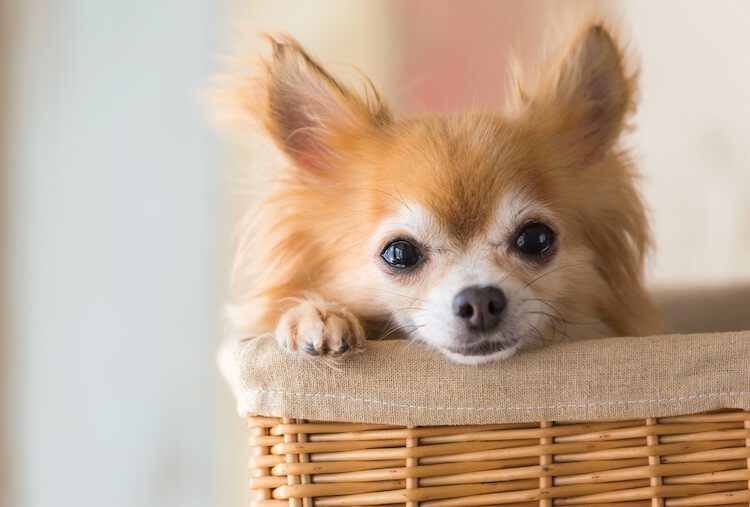 Long or short hair, the Chihuahua is a perfect pet for those looking for fiery companion.
Sometimes called Chis, the long haired Chihuahua is one of the smallest dog breeds in the world at just 6 to 9 inches.
Happiest when with their owners, and inconsolable without, these loyal dogs do very well in single owner homes in city environments.
8. Bichon Poodle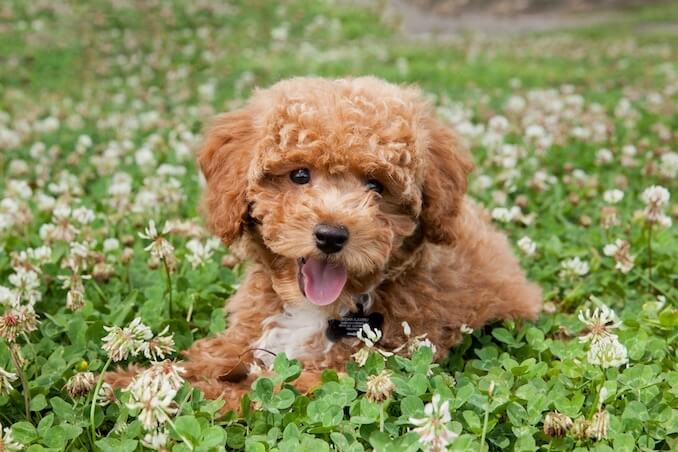 Often mistaken for a tiny teddy bear, the Bichon Poodle mix may be one of the most affectionate pooches on this list.
At around 9 to 14 inches tall, they are perfect for families and first-time dog owners.
As well as this, they are often a hit with seniors due to their loyal, affectionate personality and low exercise requirements.
Easy to train, playful, and a lot of fun, what's not to love?
7. Chorkie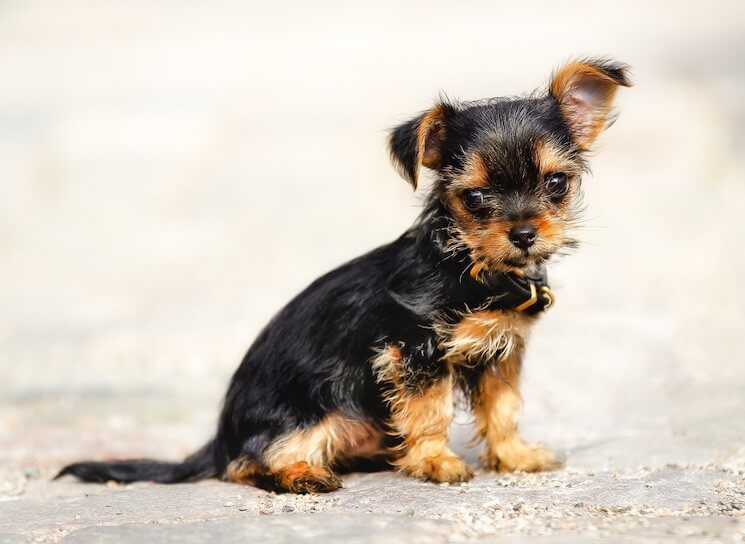 The Chorkie did not get the memo that they are 6 to 9 inches tall.
This fearless canine is a cross between the Yorkshire Terrier and the Chihuahua, resulting in a pooch who thinks they're much bigger than they are!
A small dog who is well suited to adult-only homes with an experienced owner who can really put the Chorkie through their paces.
6. Miniature Labradoodle
Often Labradoodles are described as "the most loving dogs in the world", with their loving and gentle nature winning over people young and old.
Miniature Labradoodles have these traits too, packing all the joy of the Labradoodle into 10 to 15 inches!
First seen in 1991, these dogs have been a success from the beginning, and are now thought to be one of the most popular small dog breeds in America.
5. Pomsky
Described as forever puppies, the Husky Pomeranian mix (otherwise known as a Pomsky) is a great match for families with older children looking for a new pet.
Despite their status as one of the tiniest in this list, these dogs are known to be very quick and even enjoy playing jokes on their owners.
All the intelligence and athleticism of the Siberian Husky combined with the sass of the Pomeranian makes for one interesting and energetic pooch.
4. Miniature Australian Shepherd
Sometimes called the Miniature American Shepherd or Northern American Shepherd, this miniature version of the Australian Shepherd is a not a small pooch to skipped.
Standing between 13 and 18 inches, this furry friend has been a hit since its conception in California in the 1960s.
They are an ideal pet for an active family who are looking for a new canine companion.
3. Cockerpoo
One of the biggest dogs on this list, at around 15-inches the Cockerpoo is one of the classic Poodle crossbreeds.
Fun, friendly and family oriented, these adorable pooches are an excellent match for active families.
Often found out running, playing, chasing or swimming, the Cockerpoo is great for anyone living an active lifestyle and wants a furry canine to keep up.
2. Miniature Husky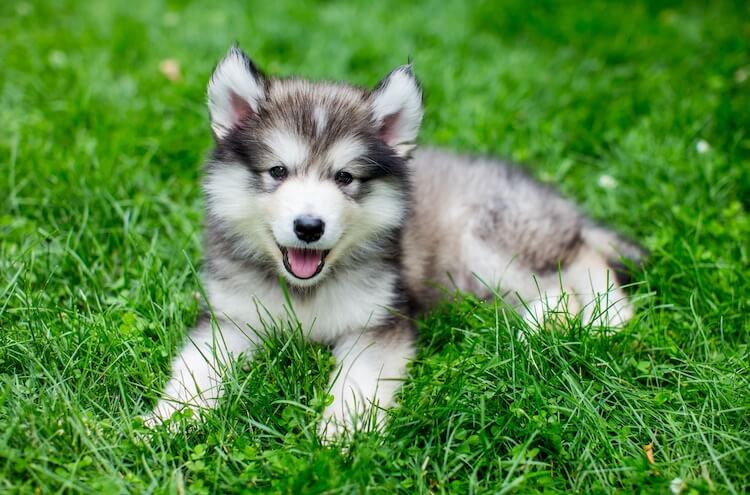 The Miniature Husky is just a smaller version of the Husky, bred to be more manageable in an urban environment.
This small pooch packs all the punch of a standard sized Siberian Husky in a much more conveniently sized 14 to 17 inches!
They are playful and fun loving, and able to get into much more trouble now they're half the size.
1. Miniature Goldendoodle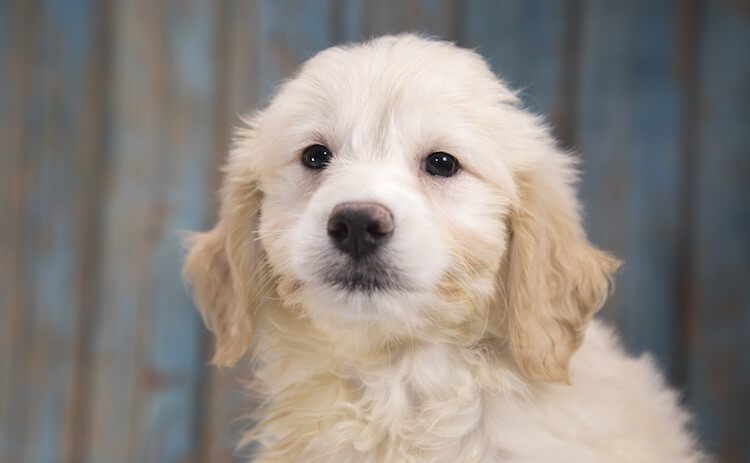 The Miniature Goldendoodle is one of the most popular dogs in America, and its not hard to understand why!
Sociable, cute and silly, the Mini Goldendoodle is a hit with people of all ages.
Originally bred to be a more compact version of their larger sized cousins, the Mini Goldendoodle is a great match for anyone looking for a small, hypoallergenic companion.
Summary
From the Chihuahua to the Miniature Husky, there are many different varieties of small dog breeds from all around the world.
Each one is unique and special and has quite the personality.
There is a small fluffy pooch for everyone, have you found your canine soulmate on this list?
If you think perhaps smaller furry friends aren't for you, why not try a large dog, like a German Shepherd mix or or Husky mix?
We hope all twenty-three of these pooches melted your heart, but which one was your favorite? Leave us a comment below to let us know.