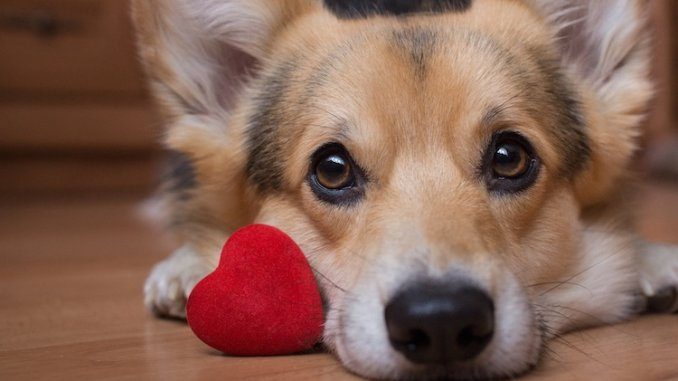 Having a hard time trying to find the perfect girl dog name for your pooch?
Bringing home a furry friend is an exciting and once in a lifetime experience. On the other hand picking out a name can be very daunting.
The amount of female dog names is endless.
Which one should you pick?!
Naming your puppy is an important step and will help you bond together.
Sticking to cute girl dog names with one or two syllables is a great idea. A short and girly name like Pip or Eve is a great way to grab your dog's attention.
Choosing a long name like "Mrs. Mary Puppins" is not a good idea! You should also avoid names that sound like popular commands (e.g. "Mit" and sit).
There are many ways to find for the perfect female dog name. Here are a few tips to help:
Girl Dog Names
Abby
Abigail
Ada
Addie
Addison
Adelaide
Adele
Adelia
Adeline
Aero
Agnes
Aida
Akira
Alex
Alexa
Alexis
Alice
Allegra
Allie
Almond
Amari
Amarni
Amber
Amelia
Amelie
Amy
Anastasia
Angel
Angelica
Angelina
Anika
Anita
Anna
Annabell
Annabella
Annabelle
Annamae
Annie
Antoinette
Anya
Aphra
Apple
Apricot
April
Archie
Aria
Ariel
Aroma
Artemis
Arthisa
Arya
Ash
Asher
Ashley
Asia
Aspen
Aster
Astra
Athena
Atila
Atlanta
Atlas
Attila
Aubrey
Audrey
August
Aurora
Autumn
Ava
Avery
Avi
Avril
Babe
Babette
Baby
Baguette
Bailey
Baja
Bali
Bambi
Barb
Barbara
Barbie
Barka
Barley
Basil
Bay
Bea
Bean
Beanie
Bear
Beatrice
Beauty
Becca
Bee
Bella
Belle
Bertha
Bess
Bessie
Beta
Betty
Betty Boop
Bev
Beverly
Bex
Beyonce
Biance
Billie
Bindi
Binx
Biscuit
Bitsy
Blackie
Blair
Blanche
Blaze
Bliss
Blitzen
Blonde
Bloom
Blossom
Blue
Blush
Boa
Bondo
Bonnie
Bonsai
Boo
Boots
Bowie
Brady
Brandy
Bridget
Brielle
Britt
Brittany
Brooke
Brooklyn
Bruna
Bubbles
Buttercup
Butterscotch
Bybi
Cadence
Cadet
Cadey
Caiden
Cairo
Cali
Callie
Camden
Cami
Camilia
Camille
Candy
Cappuccino
Cara
Caramel
Carlotta
Carly
Carmen
Caro
Carrie
Casey
Cashmere
Cass
Cassie
Caviar
Cece
Cecelia
Cecile
Cedar
Celeste
Celine
Celo
Celtie
Chai
Champagne
Chanel
Charity
Charli
Charlie
Charlotte
Charm
Checkers
Chelsea
Cher
Cherie
Cherry
Chewy Vuitton
Chiara
Chica
China
Chloe
Chocolate
Chrishelle
Chrissy
Christa
Christie
Christine
Cinder
Cinderella
Cinnamon
Cinny
Claire
Clara
Clarissa
Clementine
Cleo
Cleopatra
Cleopawtra
Clove
Clover
Coal
Cocia
Coco
Cocoa
Coffee
Cola
Cookie
Crumpet
Crystal
Cupcake
Cupid
Daffodil
Dahlia
Daisy
Dakota
Dallas
Dana
Dani
Danica
Daphne
Darby
Darla
Darya
Dasha
Davina
Dawn
Deedee
Delilah
Demi
Destiny
Diamond
Diana
Diva
Dixie
Dolly
Dolly Pawton
Dolores
Donatella
Donna
Dora
Dorothy
Dory
Dot
Dottie
Dove
Dream
Duchess
Dumpling
Dusk
Dusty
Ebony
Echo
Eden
Effie
Elaine
Elane
Elda
Electra
Elena
Eleven
Elise
Eliza
Ella
Elle
Ellie
Eloise
Elsa
Elsie
Elva
Elvira
Ember
Emery
Emile
Emilia
Emily
Emma
Emmy
Emmz
Era
Esetelle
Esla
Esme
Espresso
Ester
Esther
Ethel
Etta
Eva
Eve
Everest
Evie
Faith
Fantasia
Farrah
Fauna
Fawn
Fay
Faye
Felix
Fergie
Fern
Fifi
Fig
Fiona
Fiora
Firefly
Flo
Flora
Florence
Fluffy
Fortuna
Fox
Foxy
Fran
Francesca
Franny
Freckles
Frenchie
Freya
Frida
Frosty
Fudge
Gabby
Gabriella
Gaia
Gail
Gem
Gemma
Geneva
Georgia
Gia
Gigi
Ginger
Giselle
Gizmo
Gladis
Gloria
Golda
Goldie
Grace
Gracie
Greta
Gretchen
Gucci
Guinness
Gwen
Gypsy
Hadley
Hailey
Haira
Haley
Hallie
Halsey
Hana
Hannah
Harley
Harley Quinn
Harmony
Harper
Harriet
Haven
Hazel
Hazelnut
Heather
Heidi
Heika
Helda
Helen
Helena
Helga
Hera
Hermione
Hershey
Hilary
Holly
Honey
Hope
Hunter
Ice
Ida
Iggy
Inari
Indi
Indie
Indigo
Iona
Ira
Irene
Irina
Iris
Isabella
Isabelle
Isla
Ivory
Ivy
Izzy
Jace
Jackie
Jacqueline
Jada
Jade
Jamie
Jane
Jane Pawston
Jasmine
Jaspreet
Java
Jazz
Jazzmine
Jazzy
Jenn
Jenna
Jess
Jessie
Jet
Jewel
Jezebelle
Jezz
Jinx
Joan
Jojo
Jolene
Josephine
Josie
Joy
Joyce
Julia
Juliet
June
June Bug
Juno
Jupiter
Kady
Kahlua
Kai
Kaia
Kali
Kallie
Karina
Karita
Karla
Karma
Kate
Katie
Katniss
Katya
Kay
Kaya
Kayla
Kayleigh
Kelly
Kelsey
Kelso
Kendal
Kendra
Kenya
Khora
Kiara
Kiki
Kimball
Kimbra
Kimmy
Kimono
Kira
Kisses
KitKat
Kitty
Koa
Kobe
Koda
Kody
Koko
Kona
Korra
Koru
Kourt
Krissie
Kristen
Kuma
Lacey
Lacy
Ladora
Lady
Laika
Laken
Lala
Lalita
Lambchop
Lana
Lane
Lara
Larissa
Lark
Larosa
Lassie
Laura
Laurel
Lauren
Layla
Leela
Leia
Lena
Leni
Leona
Lettie
Lexi
Lez
Liana
Libby
Lil
Lila
Lillian
Lilo
Lily
Lima
Lioness
Lisa Vanderpup
Liv
Lizette
Lizzy
Lo
Locket
Lois
Lola
Lolita
Lolly
Lolo
London
Lorelai
Lorelle
Loren
Loretta
Lorise
Lorraine
Lottie
Lou
Louise
Love
Lovely
Loz
Loza
Lucia
Lucile
Lucille
Lucky
Lucy
Lulebelle
Lulu
Luna
Lynn
Lyric
Mabel
Mackenzie
Macy
Maddie
Maddison
Madeline
Madonna
Madrid
Mae
Magda
Maggie
Maia
Maisey
Maisie
Mali
Malia
Mallory
Mandy
Mango
Maple
Mara
Marg
Maria
Mariah
Marie
Marigold
Marley
Marnie
Martini
Mary Jane
Mary Puppins
Matzoh
May
Maya
Mckenna
Meadow
Meatball
Medusa
Mel
Melina
Mellow
Melody
Mercedes
Merkle
Merle
Merlot
Mia
Midnight
Mika
Mila
Milan
Miley
Millie
Mima
Mimi
Minnie
Minsa
Minx
Mira
Miranda
Misha
Mishka
Missy
Misty
Mitsy
Moana
Mocha
Molly
Mona
Mona Lisa
Monaco
Moon
Morgan
Moxie
Muffin
Munchkin
Mya
Myka
Myra
Myrtle
Mystic
Nacho
Nadia
Nal
Nala
Nana
Nanny
Natasha
Navi
Nel
Nellie
Nema
Nera
Nessa
Nevada
Nia
Nicole
Nikki
Nina
Nini
Nirvana
Noel
Noelle
Noir
Nola
Nonna
Noodles
Nora
Nori
Norma
North
Nova
Novella
Nutmeg
Oakley
Oatmeal
Ocean
Octavia
Odessa
Olive
Olivia
Omaha
Onyx
Opal
Opie
Oreo
Osaka
Paddy
Paige
Paisley
Paloma
Pam
Panda
Pandora
Papaya
Paris
Patches
Payton
Peace
Peaches
Peanut
Pearl
Pebbles
Pecan
Peg
Peggie
Peggie Sue
Penelope
Penny
Peony
Pepper
Pepperoni
Perdita
Perla
Petal
Petra
Petunia
Phillipa
Phoebe
Phoenix
Pickles
Piggy
Pinky
Pip
Piper
Pippa
Pippie
Pippin
Pippy
Pipsqueak
Pistachio
Pixie
Polly
Pooch
Poof
Pookie
Poppet
Poppy
Porsche
Portia
Precious
Prim
Primrose
Princess
Priscilla
Puddles
Puff
Pumpkin
Queen
Quinn
Rachel
Rae
Raiden'
Rain
Raina
Rainbow
Raleigh
Ramona
Rapunzel
Raven
Rayne
Red
Reese
Remy
Rhi
Rhianna
Rica
Ricky
Riley
Rima
Rita
River
Robyn
Rockie
Rolla
Roma
Romy
Ronan
Roo
Rory
Rosa
Rosemary
Rosie
Roxy
Ruby
Ruffles
Ruth
Ruthie
Sa
Sabrina
Sadie
Saffron
Sage
Sahara
Saint
Sally
Sam
Samara
Sammie
Sandy
Sansa
Sapphire
Sara
Sarah Jessica Barker
Sasha
Saskia
Sass
Sassy
Scarlett
Scout
Seal
Sedona
Selena
Selma
Serena
Serenity
Shadow
Shakira
Sheba
Shelby
Sherbert
Sheree
Shi
Shiloh
Shirley
Sia
Sicily
Sidney
Sienna
Sienne
Sierra
Silky
Silvana
Silvia
Siri
Sissy
Skittles
Skye
Skylar
Smokey
Snarky
Snickers
Snookie
Snow
Snowflake
Snuggles
Socket
Sofia
Sonya
Sookie
Sophia
Sophie
Sparia
Speckles
Spirit
Spot
Spring
Sprinkles
Squeak
Squirt
Star
Starla
Steffi
Stella
Steph
Storm
Stormy
Sue
Sugar
Suki
Summer
Sunny
Suzi
Swan
Sweat Pea
Sweetie
Tabbie
Taco
Taffy
Tahiti
Tala
Talia
Tamara
Tami
Tara
Tash
Tasha
Tasman
Tasty
Taya
Tayla
Taylor
Taz
Teddy
Teegan
Teeny
Tequila
Terra
Tess
Tessa
Thai
Thea
Thelma
Theodora
Thyme
Tiana
Tiara
Tiff
Tiffany
Tiger
Tika
Tila
Tilly
Tina
Tinkerbell
Tiny
Toffee
Tootsie
Trinity
Trix
Trixie
Trudy
Truffle
Truffles
Tuesday
Tulip
Turbo
Tweety
Twinkle
Uma
Una
Ursa
Ursula
Vader
Val
Valentina
Valentine
Valeria
Valerie
Valley
Vanda
Velma
Velvet
Venus
Vera
Vera Wag
Verona
Vi
Vic
Victoria
Vida
Vienna
Vikki
Violet
Virginia Woof
Vivi
Vixen
Waffles
Whisper
Whitney
Whoopi
Whoopie
Widget
Wiggles
Willa
Willow
Wilma
Winnie
Winter
Wrigley
Xandra
Xena
Yara
Yasmin
Yasmine
Yoko
Yuki
Yumi
Yuna
Yvonne
Zailey
Zala
Zandra
Zara
Zaria
Zeka
Zelda
Zella
Zia
Zo
Zoe
Zoebelle
Zola
Zula
Zulu
Zuzu