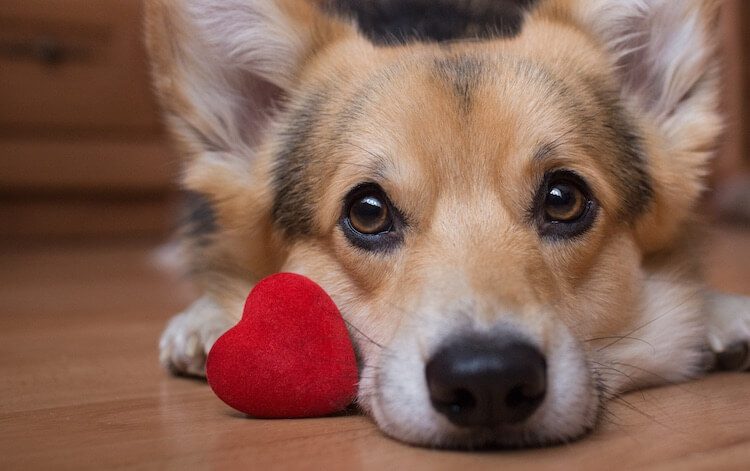 Are you looking for fab-fur-lous names for female dogs? Well, we are here to lend you a helping paw and help you find the best girl dog names for your puppy!
Welcoming a dog into your family is an incredibly exciting and rewarding experience. However, choosing female dog names for your pooch can be a lot more challenging than people think.
Don't worry, we have compiled a complete A to Z list with 600 of the best female dog names.
Whether you are the proud owner of a cheeky Chihuahua or a sleepy Spaniel, there's a moniker in our list which is perfect for you pooch!
Take a look below to find a choice that'll be the perfect fit for your gorgeous girl.
Unique Female Dog Names
Do you want a title that makes your female canine unique and different from her furry friends?
Choosing unique female dog names is a great way to make your canine stand out from the rest of the pooches at doggy daycare.
A unusual moniker really does make your female bold and calling a unique girl name at the dog park can be a lot of fun too.
Take a look at our list to find great choices for your female.
Whether you are looking for something exotic or just something that's a little cool and quirky – there's definitely a name for her.
Aphrodite – If your puppy has stolen your heart then this is a cool and unique title for them. Aphrodite is the name of the Greek goddess of love.
Aria
Atlanta
Bindi
Bracken
Brienne
Cleopatra
Catia
Delila
Delta
Elysia
Elke
Fennel
Gale
Ginnie
Helga
Iris
Imara
Jazz
Juno
Krista
Lotus
Miley
Mishka
Nani
Onxy
Oceana
Posie
Raine
Sandy
Sylvia
Trinket
Utopia
Zara
Unique Dog Names for Girls
Alba
Aubrey
Bea
Beta
Coral
Cecilia
Chelsea
Divina
Dot
Elaina
Fabia
Fleur
Geneva
Hera
Halsey
Ingrid
India
Jezebel
Kiki
Lolita
Lana
Mist
Myrtle
Nancy
Opal
Odyssey
Priya
Reena
Sienna
Tillie
Tallulah
Verona
Zuzu
Unusual Female Dog Names
Akila
Asti
Bronwyn
Brea
Cora
Cristy
Cruz
Demi
Evita
Eden
Fawn
Flicka
Gemini
Heaven
Isla
Ink
Jazelle
Joy
Kola
Lacey
Melody
Malia
Nessie
Nila
Orchid
Pandora
Porsche
Roma
Savannah
Tink
Uma
Viola
Cute Female Dog Names
Perhaps you're looking for girl dog names that sound cute?
Every puppy is absolutely a-paw-able in their own way; however, we know that every owner thinks their pooch is the cutest of them all.
Finding a cute moniker that suits your furry friend can be hard, but we think the best way to choose female dog names is to base it off their personality or looks.
For example, if your dog is a big ball of white fluff, why not call them Pom-Pom?
This would also make a fantastic name for a Pomeranian.
If you want a title that is as cute as your pooch, then look at some choices below…
Candy – This monker would be great for a pooch with a sweet nature. We think this is a great choice because, after all, who doesn't love candy?
Girl Dog Names
Aggie
Nellie
Hershey
Apple
Norma
Huckleberry
Bean
Oreo
Jemima
Boo
Peaches
June
Cha-Cha
Pippa
Kit Kat
Dory
Quinoa
Ladybug
Ewok
Rey
Lemon
Flo
Ruffles
Lolly
Fudge
Snowball
Mai
Gertrude
Sweet Pea
Marigold
Harper
Tootsie
Mitsy
Honeybee
Ziggy
Nermal
Jelly
Amaretto
Nutmeg
Jude
Ariel
Panda
Kale
Bessie
Peanut
Koko
Buttercup
Pippin
Leeloo
Cookie
Quinsy
Lizzie
Dumpling
Rhubarb
Macaron
Falafel
Sissy
Maple
Fluffy
Sonny
Meadow
Fuzz
Teegan
Meatball
Goldilock
Waffles
Exotic Female Dog Names
Amy
Bagel
Biscuit
Cee-Cee
Dolly
Emmylou
Fifi
Frannie
Georgia
Happy
Honeybear
Java
Jolly
Justine
Kiwi
Lassie
Lila
Lucy-lu
Mamie
Marsh-mellow
Momo
Noodles
Oregano
Patches
Peg
Pom-Pom
Radley
Rosebud
Skittles
Suki
Thea
Wilma
Best Female Dog Names
There are so many great girl dog names to choose from, but which are the best?
We think that some of the best choices are the ones which incorporate a whole range of factors.
The best monikers are the ones which sound great, have deep meanings and that really encompass a dog's personality.
Everyone's preference is different, but these are some of the best we have found – ranging from very feminine to just plain cool.
Howl about one of these for your female four-legged friend?
Artemis – This comes from Greek mythology after the Goddess of the moon. Not only is this a really cute and cool choice, it would be incredibly fitting if your dog resembles a wolf.
Alex
Alexa
Anya
Bluebell
Bess
Blossom
Chai
Chanel
Cressida
Desta
Darcy
Effie
Fern
Faith
Ghost
Haven
Halo
Inez
Jessie
Josephine
Kenzie
Laika
Lucia
Marvel
Nettle
Olivia
Paige
Pip
Rosalie
Starla
Taylor
Tiger-lily
Yasmin
Good Girl Dog names
Aurora
Abi
Beanie
Blue
Bramble
Berry
Caramel
Cora
Cindy
Duchess
Darla
Elsie
Frances
Genesis
Gia
Harlow
Imogen
Indigo
Jive
Jewel
Libby
Macy
Mango
Nova
Paris
Perdita
Poppy
Rose
Summer
Tabitha
Talia
Zelda
Popular Female Dog Names
Alpine
Ava
Bandit
Beatrix
Billie
Cheyenne
Chica
Cadbury
Cybil
Doodles
Diamond
Eve
Frida
Giselle
Hattie
Hop
Ivory
Jada
Juliet
Kennedy
Liv
Maisie
Mara
Nim
Payton
Phoenix
Pumpkin
Skye
Skylar
Tails
Winter
Zola
Strong Female Dog Names
Finding a female name that sounds awesome and badass is a great way to give your female pooch a 'don't mess with me' kind of vibe!
All they need after one of these titles is a studded leather collar to complete their look.
We think that strong female dog names are brilliant for any breed.
The idea of naming a pooch after one of your favorite strong female characters or celebrities is an idea we love.
Take a look at these super choices and find the pawfect name for your puppy.
Bonnie – Why not name your puppy after the famous outlaw Bonnie from the well-known criminal duo Bonnie and Clyde? It's both strong and feminine and would be perfect for a pooch who loves to cause a bit of trouble.
Powerful Girl Dog Names
Acadia
Gertrude
Nike
Alexandra
Hex
Octavia
Blizzard
Hecuba
Orion
Bear
Irma
Queenie
Case
Jedi
Rowan
Codex
Juniper
Scarlet
Diva
Kendra
Sloane
Desdemona
Lara
Tempest
 Elma
Lux
Thora
Eyad
Mystique
Violet
Flame
Mulan
Valeria
Tough Dog Names for Girls
Alexis
Amethyst
Bellona
Blaze
Callisto
Chaos
Dynasty
Daenerys
Ember
East
Greta
Gwen
Haunt
Isa
Indy
Jaiyana
Jersey
Kamala
Lark
Lourde
Mercy
Medusa
Nightingale
Oakley
Python
Rebel
Raina
Saga
Topaz
Taryn
Ursula
Valentina
Valkyrie
Badass Female Dog Names
Avril
Astra
Blitz
Cassidy
Calamity
Carla
Delphine
Elektra
Emery
Freya
Garbo
Gamora
Huntress
Ice
Jinx
Jovi
Klara
Katniss
Lyra
Minerva
Medici
Mamba
Nenya
Olympia
Pisto
Ranger
Rox
Selina
Taika
Tequila
Vienna
Wrena
Xena
Cool Female Dog Names
Are you looking for a name that is guaranteed to make your pooch the coolest canine around?
Then we have got the right list for you.
Every canine deserves a cool name, but the best ones out there are reserved for the alphas!
If your furr-ocious female has alpha-like qualities, then she really does deserve the coolest moniker that you can find.
Our list of names will certainly make your canine companion sound like the top dog.
Take a look at some of the options below, they are guaranteed to give your canine some added swagger!
Nymeria – the name of Arya Stark's wolf from the Game of Thrones franchise. It'll definitely get everyone's heads turning because of it's stark reference – get it?
Unique Dog Names for Girls
Aster
Fara
Magenta
Asia
Fantasia
Mallory
Avita
Foxy
Moonlight
Acer
Follower
Mystic
Arrow
Galaxy
Nyx
Baroness
Gabbie
Odessa
Beauty
Gypsy
Pyro
Blaire
Gidget
Paisley
Britt
Gin
Raven
Blanca
Hadley
Ripley
Brooke
Harmony
Reno
Crystal
Hermione
Revel
Cecilia
Hope
River
Carly
Hero
Sable
Cher
Ivy
Sheba
Cersei
Jade
Star
Creeper
Jett
Shiloh
Charm
Jubilee
Trinity
Cherry
Jupiter
Teton
Clover
Karma
Trick
Darbie
Kenya
Urn
Desert
Kimbra
Utah
Dash
Kimono
Vixen
Destiny
Kiara
Winona
Elvira
Loot
Whimsey
Essex
Leia
Winslet
Emerald
Locket
Wish
Echo
Mackenzie
Yoko
Flare
Madonna
Yori
Fiesta
Maxi
Yorkie
Popular Female Dog Names
Still struggling to find the right name for your four-legged female friend?
Sometimes, some of the best dog names are popular for a reason!
Here are some of the most popular female dog names of 2019.
We think you'll be surprised by how unusual sounding some of the girl dog names are.
However, we really think that great minds think alike – so if you love one of these monikers, don't be put off because they're popular… if anything, it confirms how great the name is.
List of 85 Top Girl Dog Names
Abby
Allie
Annie
Athena
Belle
Bailey
Becks
Bella
Brandy
Cali
Charlie
Chloe
Cleo
Coco
Dakota
Dixie
Daisy
Ella
Ebony
Ellie
Emma
Elsa
Grace
Gracey
Gigi
Ginger
Hannah
Hazel
Holly
Heidi
Honey
Izzy
Isobel
Jasmine
Josie
Jo-jo
Katie
Kona
Lacey
Lady
Lucky
Layla
Lily
Lola
Lexie
Macy
Maddie
Maggie
Mia
Millie
Mimi
Maya
Misty
Mocha
Molly
Nala
Nikki
Nikita
Olive
Penut
Pebbles
Penny
Pepper
Piper
Phoebe
Princess
Riley
Roxy
Ruby
Sally
Sandy
Sasha
Sassy
Scout
Shadow
Shelby
Sierra
Sophie
Stella
Sydney
Sugar
Trixie
Willow
Winnie
Zoe
Summary
We understand that choosing a title for your girl can be a ruff task, however, we certainly hope our list of female dog names has helped you find the right one for the newest member of your family.
It doesn't matter if your dog is big or small, energetic or lazy, cute or cool, we promise you there is a name that is sure to fit your puppy.
Our favorites have to be Artemis and Bonnie because we love how bad ass yet feminine they sound!
We'd love to hear what your favorites are so please let us know in the comment section below.