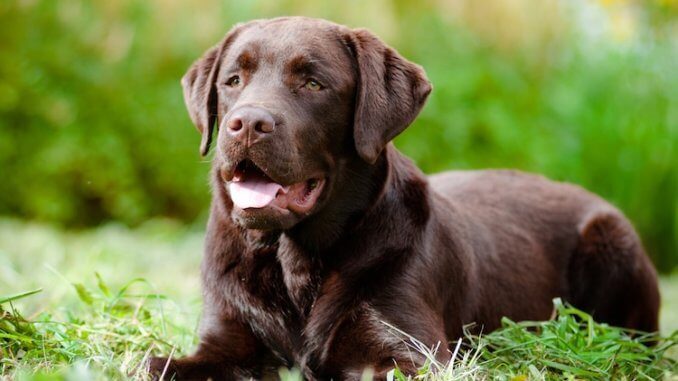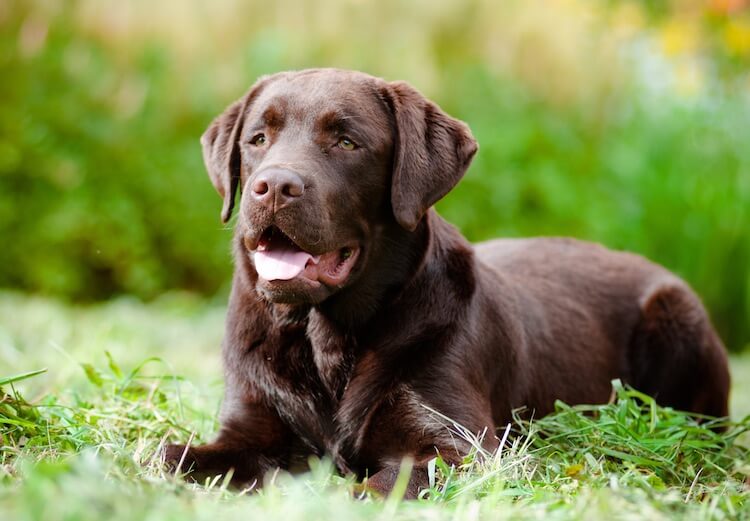 With their beautiful brown coats and their friendly personalities, it is no wonder that Chocolate Labs are so popular with people looking for a dog!
If you are bringing a Chocolate Lab home soon, then you will definitely need our amazing list of over 500 Chocolate Lab Names!
There are plenty of places to find inspiration – from the world of nature to vintage classic names.
Take a look through our lists to find the perfect name for a Chocolate Lab.
We are sure you're very eager to jump straight into our list of Chocolate Lab Names. However, if you are struggling with the decision, or need some quick guidance, follow these key four tips to keep things fun and simple:
Make your Chocolate Lab's name choice as fun as you can by being creative and fun!
Use your Chocolate Lab's friendly and loyal temperament to spark all sorts of creativity.
If your Chocolate Lab is coming home to more than just you, it is a good idea to consult others in the house.
The Chocolate Lab is praised for its rich brown coat and they often also have bright and beautiful eyes. These are both great starting points to find creative and colorful names.
Male Chocolate Lab Names
If you are bringing home a male Chocolate Lab, you are probably thinking hard about what to name your little prince!
We love the idea of using classic and big male names that work well on humans and dogs.
Why not go for a beautiful vintage name, to reflect the breed's long reputation of being the most loved dog in America?
We also adore the idea of using a name with strong, masculine meanings – this will let people know that your dog is a dashing pooch!
Take a look at this list to get some great ideas and inspiration:
Top-Name
Ralph – This cute and short name is great for Chocolate Labs. It's an old Norse name meaning wolf; which is very apt for your strong, manly dog!
Male Chocolate Lab Names
Mason
Sawyer
Adrian
Henry
John
Maverick
Eli
Iain
Logan
Eric
Kano
Cecil
Nolan
Titus
Noah
Jeremy
Jay
Timothy
Victor
Beau
Augustus
Felton
Francis
Arthur
Gregor
Benedict
Felix
Bernie
Reuben
Edmund
Oswald
Damien
Jason
Benji
Danny
Silas
Max
Oscar
Phillip
Weston
Asher
Landon
Tristan
Cedric
Kai
Elliot
Zane
Lazarus
Ryan
Fabien
Joey
Josh
Jacob
Rufus
Charles
Duncan
Edward
Leonard
Jasper
Brody
Mickey
Wyatt
Blake
Amir
Kingsley
Edric
Jimmy
Ferdinand
Amell
Abel
Gordy
Ethan
Byron
Lars
Nathan
Robert
Chance
Neville
Clifford
Colton
Michael
Milo
Levi
Tag
Dallin
Ned
Luka
Oliver
Lyle
Alex
Brian
Ezra
Malachi
Wes
Clement
James
Duke
Curtis
Lancelot
Ollie
Female Chocolate Lab Names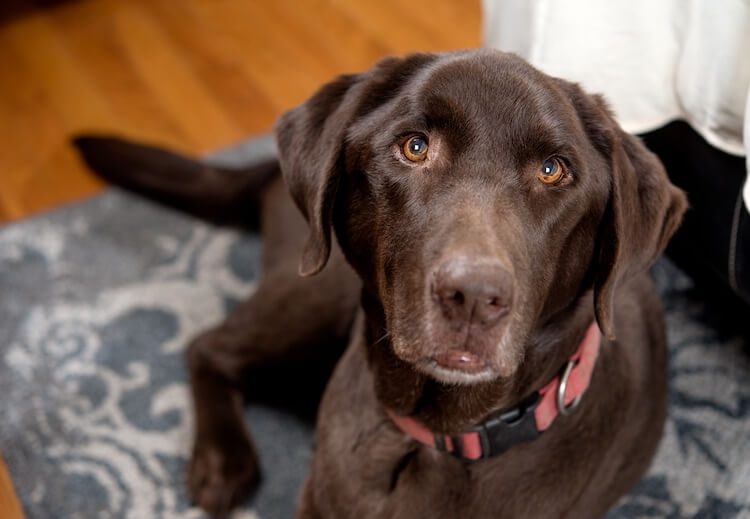 Are you bringing a female Chocolate Lab home very soon?
If you are, you're probably thinking about all the great names there are to choose from!
We love using soft and gentle names with feminine meanings to show off your princess's lovely personality.
You could go for an old fashioned name that has buckets of vintage charm – they are more and more popular these days with pets and children alike.
Why not use a classic girly name that sums up your Chocolate Lab's feminine charm?
Top-Name
Sadie – We love this beautiful, girly name. It is of Hebrew origin and means 'princess', which is perfect for your leading lady.
Female Chocolate Lab Names
Bella
Sammie
Phoebe
Mary
Ellie
Morgan
Anne
Kayla
Karen
Kelly
Emmie
Andrea
Reva
Jolene
Lulu
Anna
Tessa
Avery
Ava
Maru
Alice
Sophie
Delilah
Emma
Olivia
Jill
Carey
Maria
Vera
Izzie
Leila
Audrey
Freya
Haley
Esther
Sasha
Hattie
Mila
Jessie
Florence
Lottie
Hope
Tilly
Letitia
Eleanor
Lara
Agatha
Bianca
Nellie
Piper
Brielle
Dora
Jane
Aline
Clara
Ramona
Helena
Kinsley
Stella
Sadie
Gwen
Leah
Daphne
Melanie
Georgia
Sara
Liliana
Harriet
Felicity
Talullah
Gigi
Frances
Cecilia
Evelyn
Agnes
Amber
Nora
Vivian
Cathy
Dorothy
Arabella
Salome
Cornelia
Lucie
Ida
Grace
Kitty
Isabel
Harmony
Khloe
Caroline
Jess
Joanna
Beatrice
Cora
April
Emilia
Zara
Faith
Allegra
Unique Chocolate Lab Names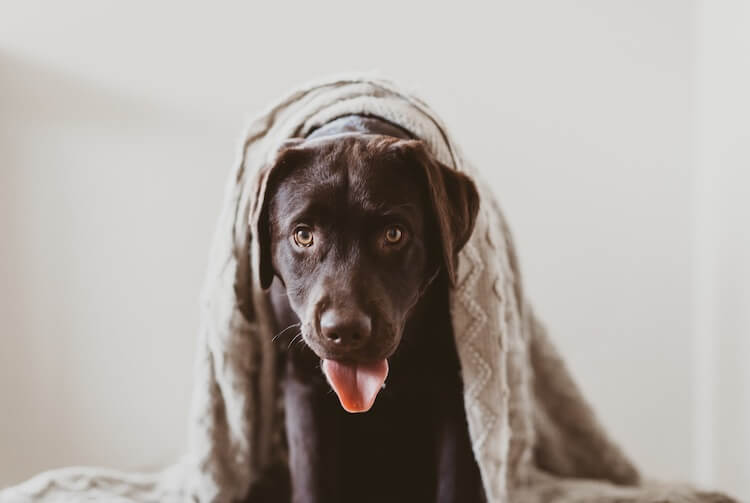 Some people really go out-there when looking at names for their dogs.
If this sounds like you, then there are plenty of places to find some great, unique ideas.
We love the idea of using outer space as a source of inspiration, as there are many cool sounding planets out there!
Why not use the natural world and find something beautiful and rare?
We also like unique and alternative spellings that really set your dog's name apart from the rest. Use this list of unique and wacky ideas to find something really special:
Top-Name
Comet – If your Chocolate Lab is a bright pup and a fast runner, why not name them after a rare shooting star? This name is truly unique.
Unique Chocolate Lab Names
Aurora
Anemone
Despina
Altair
Sirius
Josef
Loona
Aloe
Aires
Saiph
Antares
Stella
Taurus
Beta
Petal
Atmos
Amaryllis
Aster
Venus
Cressida
Capricorn
Begonia
Zoey
Summer
Scorpio
Kayti
Sunshine
Heather
Star
Bellatrix
River
Hazel
Lunar
Miya
Jaxson
Pebble
Thuban
Lilly
Meteor
Ash
Leaf
Bark
Oceana
Jupiter
Kolton
Averi
Gemini
Elara
Rose
Hilda
Blossom
Juno
Cosmo
Jesy
Alya
Bailee
Gamma
Stardust
Forest
Frost
Storm
Canopus
Dione
Evanthe
Vega
Finlay
Fern
Cliff
Lilian
Symon
Mars
Tulsi
Camren
Capella
Saturn
Elio
Delta
Orion
Autumn
Thistle
Cloud
Galileo
Coral
Miranda
Noa
Mandi
Vera
Cailyn
Rain
Deneb
Faye
Flame
Nova
Bracken
Meadow
Cordelia
Galaxy
Samson
Rocky
Alpha
Funny Chocolate Lab Names
Are you looking to make people giggle when they hear your dog's name? Or maybe you just want a very light-hearted name?
You can choose a funny name for your Chocolate Lab to make sure people know your pup has a sense of humor.
We love the idea of using food names for dogs, as this is both adorable and comedic. Why not use punny names, or names that are just plain silly?
We also love naming dogs things that would typically be used for other animals, to add an ironic edge!
Look through this list to find some side splitting ideas for funny Chocolate Lab names.
Top-Name
Mary Puppins – We really love this hilarious punny name – a spin on 'Mary Poppins'! If you want a funny name, this could be a good choice.
Funny Chocolate Lab Names
Cake
Pecan
Jon Bone Jovi
Tweety
Cracker
Drooler
Squarker
Pizza
Chewbarka
Sherlock Bones
Bugs
Yowler
Meowler
Edam
Burrito
Ziggy
Marshmallow
Bunny
Virginia Woof
Pepper
Haggis
Feta
Taco
Fur-Dinand
Claws
Tickles
Santa Paws
Salami
Doodles
Porky
Chutney
Pepperoni
Jam
Fangs
Burger
Howler
Trifle
Taylor Pawtner
Tomato
Chicken
Harry Paw-ter
Meatball
Whiskers
Chuckles
Crumble
Cumin
Squiggle
Googly
Noodle
Jiggly
Ramen
Nuggets
Britney Ears
Cottontail
Chilli
Kitten
Sandwich
Saffron
Feathers
Winnie the Pooch
JK Growling
Dumpling
Melon
Buffalo
Scribbles
Indiana Bones
Perch
Celery
Carrot
Avocado
Beaky
Applesauce
Purr
Ron Fleasley
Karl Barks
Flopsy
Lollipop
Honey
Tapenade
Ranch
Peanut
Spaghetti
Olive
Cleo-Paw-Tra
Kernel
Mary Puppins
Mittens
Stilton
Good Chocolate Lab Names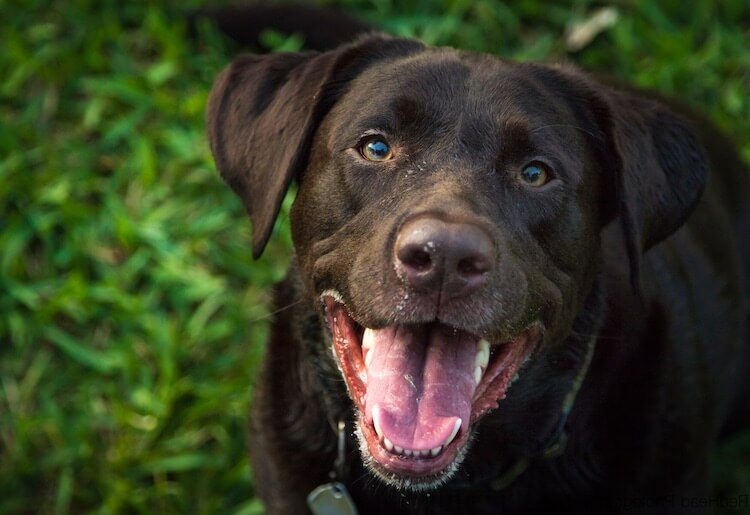 There are some names that are truly fitting and good for a Chocolate Lab.
If you're looking for a name like that, then there are plenty of places to find inspiration.
Chocolate Labs are known for their rich, brown coats. Why not go for a name that reflects their beautiful color?
Labradors are famous for being lovable and friendly, so we think it'd be great to choose a name from any culture or language with a meaning like 'friend' or 'loyal'.
We also like virtue names, as they're great ways to honor your dog's personality. Look through this list to find a really good Chocolate Lab name.
Top-Name
Lexa – This short and cute name is of Czechoslovakian origin. It has a great meaning – 'defender of mankind'. If your Chocolate Lab is loyal, this is a good name for them.
Good Chocolate Lab Names
Terracotta
Fudge
Amity
Dakota
Colesha
Festus
Winifred
Nelwin
Choc
Alyson
Maite
Pal
Flax
Unwin
Jojo
Marron
Gingerbread
Darrel
Adaline
Dodie
Beauty
Caraf
Brunette
Auden
Birch
Heaven
Coffee
Nalan
Wafi
Godwin
Sienna
Walnut
Kyla
Edina
Justice
Ranica
Love
Bean
Coconut
Siran
Cherie
Denbeigh
Bonamy
Bear
Suki
Acorn
Cola
Orva
Chia
Lovell
Nicole
Lexa
Hadwyn
Honesty
Order
Alie
Cappuccino
Jati
Winna
Espresso
Peace
Hickory
Abdo
Ellone
Rafiki
Fido
Whiskey
Oatmeal
Kama
Elwin
Clove
Toasty
Amine
Anis
Corwan
Davy
Pumpernickel
Moose
Pragun
Jebediah
Sadiki
Alvin
Ruth
Russet
Java
Truman
Monkey
Didina
Serenity
Aruba
Buddy
Alise
Taupe
Pine
Thisbe
Brandy
Boule
Umber
Cocoa
Agacie
Chestnut
Taffy
Nissa
Marvin
Kiwi
Adelia
Woodchip
Nutmeg
Pretzel
Jonda
Mocha
Latte
Best Chocolate Lab Names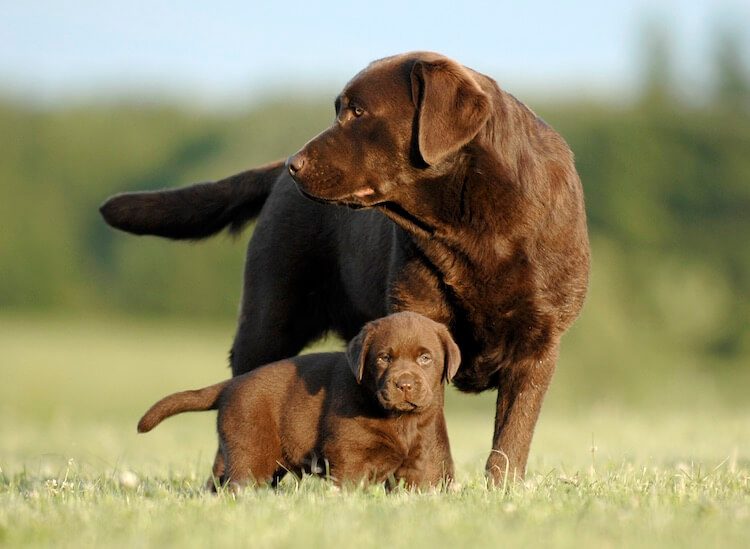 If you're looking for the very best name for your Chocolate Lab, then we have some amazing suggestions.
Why not choose something that has been tried and tested?
You can use the name of a famous Labrador, or a celebrity dog's name.
Why not go for a name that reflects the very best quality of your Chocolate Lab, whether that is their boundless energy or their astounding beauty.
We also like the idea of using names of role models that have traits you see reflected in your beloved pet. Use this list to find the very best name for your Chocolate Lab.
Top-Name
Mabel – This amazing Latin name is the best choice for a Chocolate Lab. It means 'beautiful, lovable', which highlight's your pet's best traits.
Best Chocolate Lab Names
Genevieve
Luath
Ellene
Mabel
Alayne
Mercury
Vivian
Kevra
Charlie
Zoelle
Arjan
Calista
Mineko
Shaine
Evelia
Tegan
Sirah
Lucy
Tyko
Sophie
Christmas
Kalliope
Nadal
Libbie
Tabea
Bridgit
Gemi
Jacinda
Elvis
Bella
Bandit
Spencer
Charuhas
Vito
Yeva
Harmony
Rupali
Miranda
Briet
Brian
Allyn
Mandela
Glenys
Vashti
Dusty
Donatella
Olene
Emiko
Zowie
Marley
Rita
Goosers
Taylor
Bonita
Sushma
Kiah
Chum
Cosmin
Amra
Lindi
Daisy
Deen
Glory
Zaina
Neleh
Elu
Lewa
Merlin
Zoie
Ramya
Barfy
Live
Anabela
Maggie
Jollipop
Fineena
Rossa
Manha
Calanthe
Leana
Eddie
Charu
Joost
Lyza
Jemila
Ella
Ponta
Turbodog
Miyu
Tanda
Rover
Lalit
Beldan
Pete
Taruni
Zuma
Chayla
Bonnibel
Jilian
Sundari
Summary
If you are bringing a Chocolate Lab home soon, the challenge of naming them is sure to be on your mind.
Whether you look to natural names, or beautiful names from other languages, there's sure to be something in our lists that can help you!
Make sure to let us know if you use any of the Chocolate Lab names in these lists.
We would also love to hear if you have any suggestions for names that haven't been mentioned here, so be sure to leave a comment.