As well as being loved for making loyal, adorable pets, dogs are also really popular as hunting companions.
In fact, some dogs (e.g. Labrador Retrievers, Beagles, Irish Setters and Dachshunds) are especially brilliant at hunting and retrieving as they were specifically bred for it!
Some people like to choose a dog's name to reflect their personality and its breed traits, especially if they have fun quirks.
Naming your hunting dog might seem challenging, but, we have compiled this list of over 475 Hunting Dog Names to make things easier and spark inspiration!
Let's start with some of the best…
Best Hunting Dog Names
Thaddeus – Greek origin, although very popular in America, this hunting name means 'courageous heart'.
Morrigan – A beautiful name for an Irish Goddess of war, fate and death.
Actaeon – The name of a skilled hunter in Greek mythology. According to legend, he was turned into a stag and killed by his loyal hunting dogs!
Cassandra – This name symbolizes knowledge and prophecy in Greek mythology.
Tahoe – A Native American name meaning 'edge of the lake', which is probably where you will spend your time duck hunting.
Top 10 Hunting Dog Names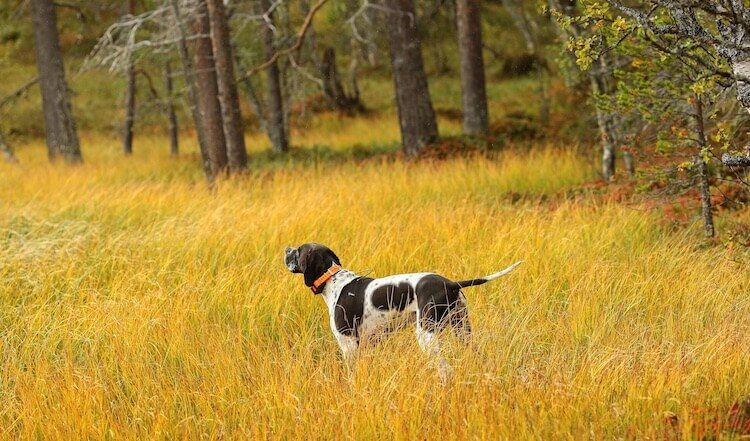 A classic path to take when choosing a name for your hunting hound is to select something that simply screams 'hunter'.
Names that are strong, stoic and authoritative would be perfect. You could also go for names that mean 'hunter', or are associated with hunting:
Ballistic
Willow
Forrest
Breaker
Duckworth
Antelope
Zeus
Ramona
Thor
Excalibur
Some More Great Hunting Dog Names
A lot of people like to use names inspired by weaponry to make their pup seem courageous and stealthy, no matter how cute they are.
Hunting dogs come in all shapes, and sizes, so if you are very stuck, you could look to your dog's physical traits for hunting dog names.
Good Hunting Dog Names
Guy
Wasp
Duke
Spear
Clint
Fluff
Dusty
Tusk
Ranger
Flint
Tank
Colby
Brave
Sting
Lon
Killer
Shadow
Kingsley
Rover
Royal
Hearne
Lucky
Metal
Diane
Hammer
Battleaxe
Todd
Heart
Ruler
Leon
Pike
Camden
Aspis
Carbon
Saber
Chase
Grave
Rocky
Bullet
Harper
Harpoon
Hornet
Mace
Hunter
Gauntlet
Cannon
Apsat
Paw
Hatchet
Bow
Sidon
K-9
Javelin
Claws
Trapper
Armour
Avenger
Gnasher
Steel
Queenie
Arsenal
Claymore
Scout
Toothless
Barker
Jack
Sterling
Prince
Magnum
Bane
Will
Woodman
Wrecker
Ace
Alix
Feather
Sparky
Adrian
Thumper
Huntley
Warrior
Holler
Smoke
Gunner
Female Hunting Dog Names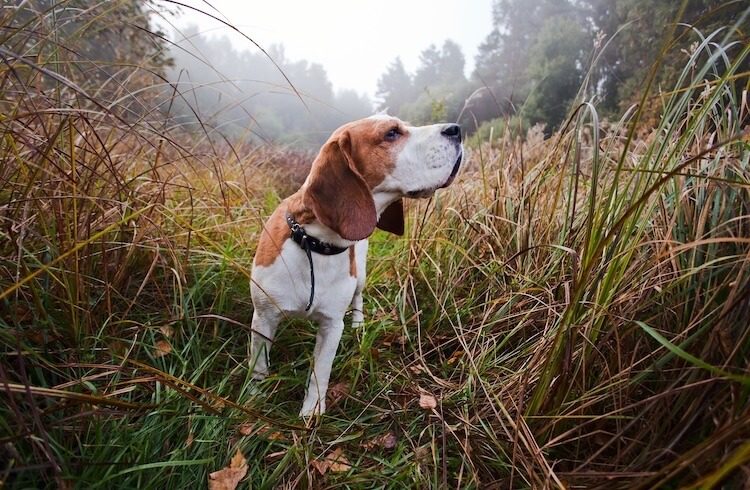 If your hunting dog is female, there are plenty of places to find inspiration.
One way to truly connect your pup to the nature they will be surrounded by is to choose a name from nature – there are plenty that are both cute and fierce, the perfect combination!
You can also choose the name of a legendary female hunter, as there are plenty of beautiful names from myths and legends that would be ideal for your dog.
If you're still stuck, you can go for a name that has meanings are rooted in strength, perfect for your hunting companion:
Artemis
Blossom
Sacagawea
Pakhet
Amelia
Elizabeth
Dewy
Merida
Elysia
Terra
Arya
Fern
Hazel
Brielle
Aletta
Daffodil
Flower
Solar
Sky
Artemisia
Storm
Camille
Nujalik
Daisy
Nettle
Winda
Cyrene
Brigid
Ayla
Berry
Rose
Athena
Marigold
Atalanta
North
Honey
Delilah
Teal
Gaia
Topaz
Coral
Dali
Ivy
Devana
Luna
Dove
Misty
Eowyn
Edie
Sunny
Olive
Diana
Laurel
Rosemary
Drusilla
Flurry
Pearl
Kainda
Summer
Jasmine
Prairie
Galaxy
Opal
Cascade
Quartz
Lily
Neith
Sedna
Savannah
Freya
Wool
Goddess
Erzebeth
Gale
Jade
Male Hunting Dog Names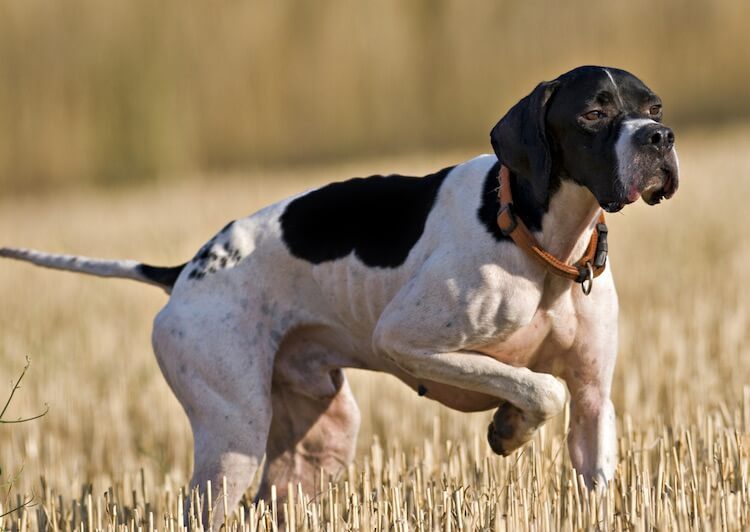 If you're bringing home a male hunting dog, then you probably want the perfect name for them.
Choosing a name inspired by nature is one sure way to connect your pet to the big world around them, especially names of plants or names inspired by weather.
Lots of male names have connotations of confidence and strength – both traits that are ideal for hunting dog names.
We also suggest using names that have been used in the past for hunters, from legends to popular culture! This list is sure to have some names that are ideal for your puppy:
Christopher
Leo
Bracken
Sebastian
Aiden
Axe
Archie
Terran
Briar
Artie
Link
Miles
Wilder
Clyde
Blade
Daniel
Clay
Hal
Dune
Moss
Cade
David
Axel
Robin
Ochre
Hero
Orion
Aegis
Demetrius
Heath
Arthur
Bran
Baron
Markus
Luke
Nathaniel
Rowan
Creed
Andes
Dagger
Patrick
Tillman
Canyon
Jasper
West
Justice
Leaf
Seth
Vincent
August
Mason
Caspian
Hawk
Walter
Cash
Ridge
Taurus
Knight
Joseph
Onyx
Sir
Talon
Robbie
Oakley
Banner
Nash
Jonathan
Chance
Stone
Raymond
Char
Cedar
Phoenix
Jet
Petey
Asher
Earl
Granite
Zachai
Noah
Makya
Mountain
James
Good Hunting Dog Names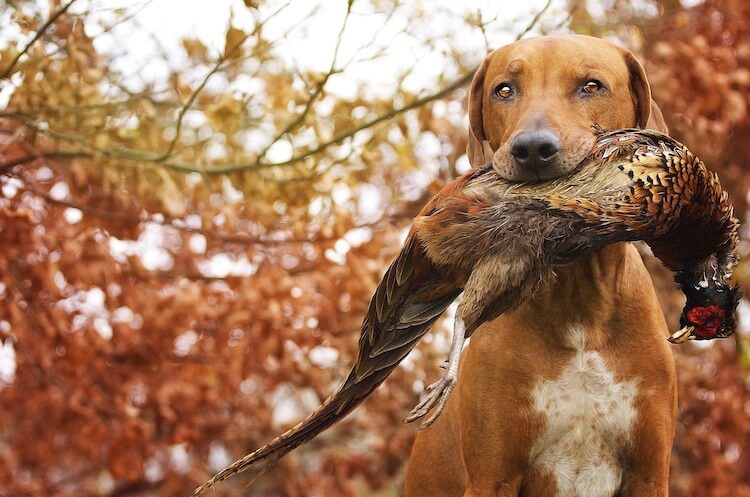 To find a good name, one step is to look at popular human names that work well for dogs too.
You can also choose names that are the perfect amount of feisty and strong, whilst also being adorable and perfect for a dog that loves cuddles as much as being a hunting companion.
For some amazing inspiration, take a look at our list:
Some More Good Hunting Dog Names
Andrea
Brick
Jedi
Fever
Neo
Killian
Alaska
Alicia
Anika
Bianca
Unity
Vampy
Flame
Rebel
Rocco
Tawny
Dana
Pistol
Dionne
Blaze
Pyro
Kendra
Scooter
Jessie
Harley
Boris
Jugular
Aura
Nico
Flicker
Diesel
Reese
Uniqua
Chantelle
Ally
Manny
Joan
Raven
Kira
Connor
Puma
Balthazar
Ginevra
Maddox
Kai
Vixen
Lance
Machete
Ripper
Electra
Katana
Witch
Ghost
Cassius
America
Guinevere
Sassy
A.K.
Belle
Kizzy
Fianna
Rogue
Nola
Roxanne
Midnight
Carla
Pogo
Olga
Norse
Medusa
Punk
Erika
Olympus
Shooter
Origin
Unique Hunting Dog Names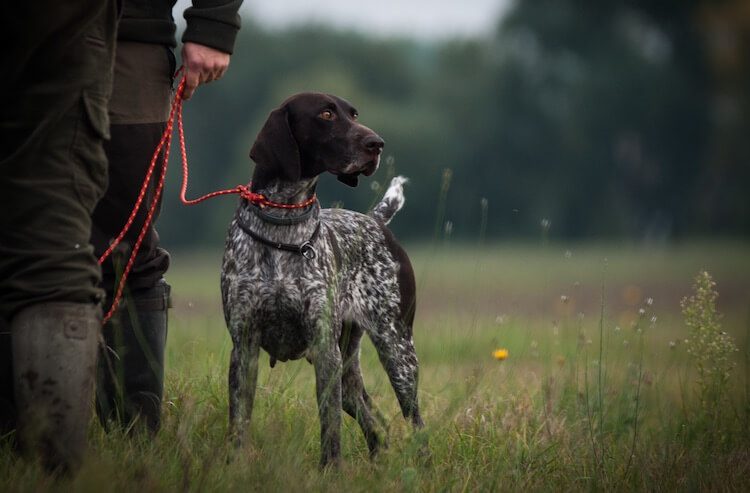 There are lots of places to take inspiration from in order to make your hunting dog's name truly unique.
You could use personal favorite names from video games, fantasy movies and loved television shows to choose a title that is truly special to you.
Be ironic and creative too, use names of prey animals, or predator animals.
You can also use alternate spellings and names from other countries to make sure your dog's name is really special!
Unique Names
Antelope
Orthros
Ducky
Zeus
Knuckles
Carleigh
Deer
Void
Lana
Bowser
Mario
Wanda
Rubble
Cerberus
Valkyrie
Medley
Golem
Camryn
Caiden
Epona
Gorgon
Bunny
Sonic
Beretta
Zelda
Markus
Owl
Cobra
Fox
Katniss
Ronin
Gargoyle
Nefertiti
Landyn
Widow
Navi
Grizzly
Ramona
Thor
Scooby
Impa
Mulan
Ripley
Conqueror
Jock
Colt
Isabelle
Marin
Majora
Padme
Terminator
Hydra
Kolton
Cosma
Cottontail
Averi
Doe
Satyr
Pigeon
Alanna
Rylee
Cyclops
Hylia
Coyote
Mouse
Fairy
Boar
Buffy
Dutch
Peighton
Zen
Mirage
Quail
Juno
Yoshi
Eagle
Buffalo
Gisselle
Roadkill
Bayonetta
Malon
Decay
Matilda
Venus
Lynch
Lilo
Hannibal
Rabbit
Tristan
Harlem
Duck Hunting Dog Names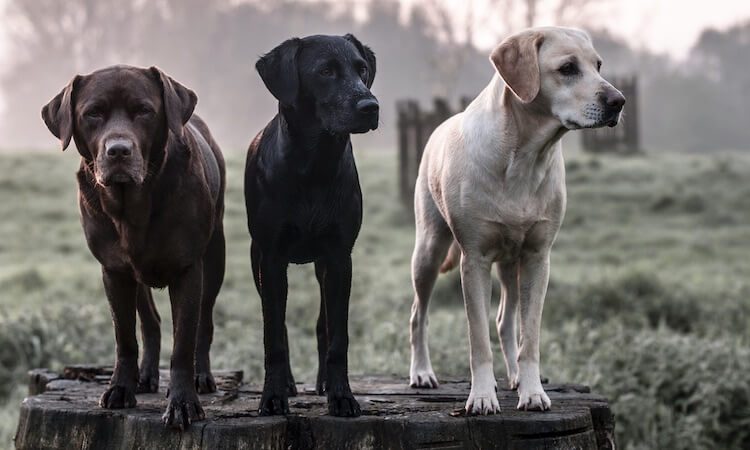 Some dogs, like Labrador Retrievers, are ideal for duck hunting due to their affinity with water and their soft mouths.
If you are picking a name for a duck-hunting dog, you could choose a name that is linked to bodies of water, or softer names.
You can also go for names that are linked to types of birds, or even other elements of nature, for a creative and funny twist!
For some sparks of inspiration, we've written a list of the best dog names that could be perfect for your duck-hunting pal:
Isla
River
Laguna
Morgan
Oceania
Waverley
Cara
Loire
Parrot
Constance
Jonah
Nixie
Canary
Apricot
Nurse
Sasha
Reuben
Cloud
Winnie
Gabby
Lovebird
Michel
Benji
Sebastian
Anana
Paddle
Elias
Sonia
Beach
Sailor
Harry
Chicken
Aurelie
Saba
Ford
Aalya
India
Channel
Cove
Rain
Milder
Gully
Ocean
Harbor
Cliff
Chuck
Peach
Green
Amos
Swan
Clementine
Wren
Puddle
Jordon
Beck
Nile
Petrel
Zeke
Petal
Goose
Milo
Emi
Crow
Ari
Starling
Theta
Lake
Nectar
Cockatiel
Nevada
Trent
Rooney
Warbler
Jenesse
Reef
Cassidy
Swimmer
Budgie
Lamisa
Costa
Drippy
Doug
Micah
Millie
Julien
Ry
Wader
Luca
Linda
Shannon
Aqua
Dream
Melba
Mermaid
Shelly
Shore
Choosing A Hunting Dog's Name
Whilst it is helpful to be given a big list of potential names for your new pet, it is difficult to hone it down to just one.
In order to help you choose, here are five quick tips to help you make the decision:
Choose a short name
If you need your hunting companion by your side quickly, you don't want to be shouting a long name. Shorter, two-syllable names can be more effective here.
Don't be offensive
Make sure you do your research on international and cultural names to ensure they are appropriate to use for your puppy.
Get family approval
Your pet's name will be called around the house for many years to come, so make sure every household member is happy with the name before choosing it!
Choose a related name
Whether your companion is a pheasant-hunter, duck-hunter, guard dog or just some company whilst you do your thing, it would be great to choose a name that matches their job
Make sure the name is just right
Even if you think you have the perfect name, make sure you try it out for a couple of weeks just to make sure that it is the best option for you and your puppy.
Summary
There are plenty of amazing and awesome dog names on this list that would be ideal for your hunting dog.
You can find inspiration from nature, weaponry, or even your favorite video games – just make sure you pick the best hunting dog name possible!
Hopefully, we have given you some sparks of inspiration to make this choice as easy as possible.
If you have used one of our names, make sure to let us know in the comments. Alternatively, why not tell us some names that we might have missed, that make ideal names for hunting dogs?