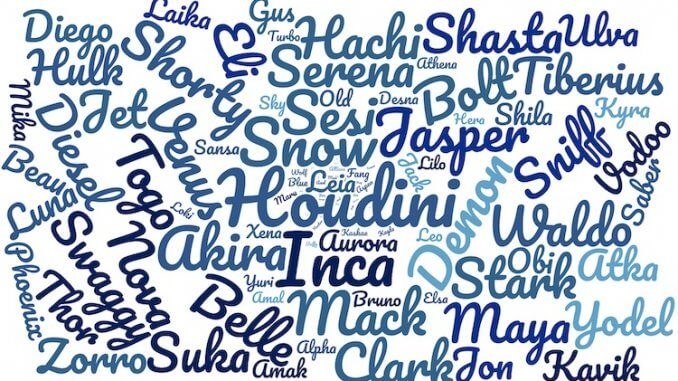 Did you make the decision to get a Siberian Husky? Now it's time to find perfect Husky Names to match their dominant, athletic, and bold temperament.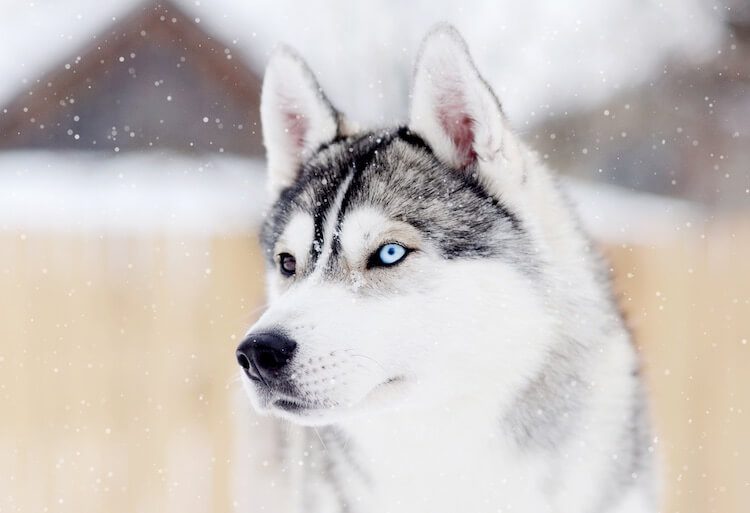 Welcome to our guide to aid in your search for the perfect name for your new four-legged family member.
There are many places you can go to draw inspiration from when deciding to name your new dog. You can get inspiration from practically anywhere!
In this article, we have over 121 Husky Names to help you draw inspiration and name your dog.
Good Husky Names
Finding a solid, classic Husky name is easy.
Try basing names on their looks, special features, and even personality (good or mischievous). Here are a few ideas:
Jet
Bolt
Alpha
Hunter
Wolf – Classic
Houdini – Naughty by nature, you will soon learn that these dogs may be fluffy escape artists
Sky
Storm
Saber
Blaze
Dash
Fang
Turbo
Snow
Yeti – A mystical snow creature
Aspen
Alaska
Foxy
Siberian Husky Names
In order to find the perfect Siberian Husky names, let's go back to their roots. Perhaps a name related to a famous Husky, or any Inuit/Alaskan name. Let's see:
Balto – A famous Alaskan Sled dog.
Winter
Alpine
Ulva – (i.e. wolf)
Siku – (i.e. Ice)
Sesi – (i.e. Snow)
Miska – (i.e. Little Bear)
Amak – (i.e. playful pup)
Suka – (i.e. Fast)
Hachi – Hachiko (A true Japanese story about the magical bond between a professor and a stray Akita)
Koko – (i.e. Night)
Togo – The world's bravest sled dog
Akira – (i.e. Intelligent)
Nanuq – (i.e. Polar Bear)
Shila – (i.e. Flame)
Sakari – (i.e. Sweet)
Atka – (i.e. King)
Kavik – (i.e. Wolverine)
Aro and Jiro – Two dogs who were the only survivors of a Japanese expedition to the Arctic in 1958.)
Kaskae – (i.e. Chief)
Nanook – (i.e. Cute)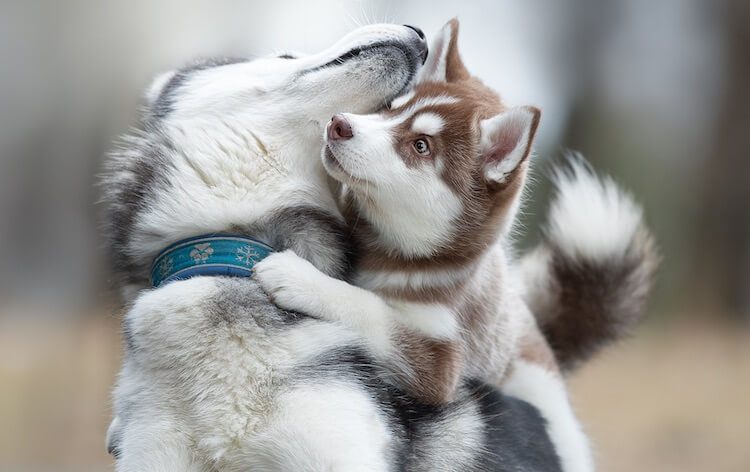 Female Husky Names
When it comes to finding the perfect Husky Names for your new female Husky; you definitely want to think of a name that relates to beauty, dominance, and intelligence.
This is the perfect opportunity to name your Husky after a female role model who truly inspires you:
Buffy – The Vampire Slayer
Sansa – Game of Thrones
Belle – Beauty and the Beast
Leia – Star Wars
Xena – The Warrior Princess
Mulan – Disney Character (Mulan)
Hera – Queen of the Olympian Gods
Elsa – Disney Character (Frozen)
Venus or Serena – Tennis Players (Last name – Williams)
Mika – Meaning "Gift from God"
Laika – First Husky in Space
Tonya – American figure skating legend (Last name – Harding)
Desna – Inuit name meaning "Boss"
Nova – Astrological term meaning a brightening star
Kyra
Amal – Human right's lawyer (Last name Clooney- Yes, George Clooney's wife)
Astra – Meaning star
Akira – Japanese translation to "intelligent"
Sasha – Meaning "helper of mankind". The Husky was bred as a sled dog and is therefore indeed a helper to mankind
Athena – Greek Goddess of Warfare and Craft
Male Husky Names
Oh, and let's not forget our male Huskies. Again, let's think of something macho and masculine to match their temperament.
The naughtiness, boldness, and power of this breed can easily be accentuated with a strong male name. Here are some of our picks:
Thor – God (Germanic Mythology) or Marvel Superhero
Atticus – Ancient Philosopher
Zeus – The King of the Greek Gods
Bruno
Oscar
Yuri – (Last name – Gagarin, the first person to travel to space aboard the Vostok)
Diego
Axel
Ace
Stark – After Tony Stark (Iron Man)
Hulk – Marvel Superhero
Obi
Phoenix
Leo
Ares – God of War
Beau
Duke
Loki (The God of Mischief – this one is perfect!)
Tank
Zorro
Husky Names from Movies
The Husky is an astonishing and athletic breed so it is only natural that they were bound to make their way onto our cinema screens. Whether the Husky is the main character or a side-kick, they are hard to miss:
Demon
Mack
Diesel
Yodel
Sniff
Duchess
Scooper
Max
Maya
Truman
Jasper
Tiberius
Dewey
Shorty
Old Jack
Gus
Inca
Kayla
Jon Snow
Shasta
Celebrity Husky Names
Since 2004, the Husky breed has been growing in popularity.
It is no wonder that even celebrities are befriending and adopting them. Here are a few celebrity husky names for additional inspiration:
Floyd – Miley Cyrus
Alley – Ben Stiller
Aurora – Ashlan Gorse
Sky – Jared Leto
Bowie – Rita Ora
Buckets – Quincy Pondexter
Buddy – Taylor Lautner
Eli – Lesley-Ann Brandt
Luna – Louis Smith
Dallas – Danica Sue Patrick
Sasha – Russell Westbrook
Clark – Chad Michael Murray's husky inspired from the main character off National Lampoon's Vacation (Film Series)
Baylor – Selena Gomez (This one is actually a Husky mix)
Blue – Leah Remini
Kona – Nick Lachey
Waldo Picasso – Joe Jonas
Swaggy Wolfdog – Alex Lange
Vodoo – Bella Thorne
Lilo
Maru
Maska
There are so many famous Huskies on Instagram, feel free to go and check them out.
Did You Know: 7 Husky Facts
You have heard all of our best Husky Names. Now, sit back and let us wow you with these top 7 husky facts. After these, you will definitely understand why this is a breed everyone goes mutts over.
They Were Born To Live In The Cold
Huskies have three special physical characteristics which help keep them warm in the colder climates:
Their coat – They have a double coat to keep them nice and toasty, even in the snow. They have an undercoat that is soft and warm and a long overcoat that is water-resistant.
Their eyes – Their distinctly almond-shaped eyes ensure that they are able to squint efficiently to keep their eyes protected from the snow.
The Swirl – They sleep with their tails wrapped around their faces; this ensures that they are able to protect their nose and face from the cold.
They Were Employed By The Army
Although it may be a well-known fact that Huskies were bred to be working and sledding dogs by Alaskans, it is not a well-known fact that they served in World War II. Huskies were used in World War II for transportation, freighting, and communicative purposes as well as being search and rescue dogs.
They Can Come In A Range Of Colors (Fur And Eyes)
Husky pups can come with a variety of colored fur. For example, agouti, white, black and white, brown and white, grey.
Additionally, their eyes may come in a range of colors too. From green to hazel, to brown and then, of course, an ultimate favorite, the piercing blue-eyed Husky.
They May Develop A Pink Nose In The Colder Months
Also known as hypopigmentation, this condition is referred to as "Snow Nose" or "Winter Nose".
When a Husky has this condition, their nose goes pink or more pale in color during the cooler months. This change can become more permanent as they age but generally returns to normal once summer approaches.
They Are Smart Yet Naughty By Nature
Huskies are known to be among the most intelligent breeds of canines. However, they have a naughty and mischievous side where they can be very stubborn and sometimes a little too playful.
Don't panic, just be patient, remain positive and you'll get there!
Conclusion
The Husky is a remarkable breed, mischievous yet intelligent, beautiful, and bold. Renowned for their solid and athletic build and stamina.
They really do deserve a unique name, whether it is defined by their personality or appearance, or simply named after someone you admire, a celebrity husky, or even a movie character.
There is a large range of names to choose from, it's up to you to choose the perfect fit.
We hope these 121 perfect Husky Names will put you a step closer to finding the best name for your dog. Let us know your favourite below.