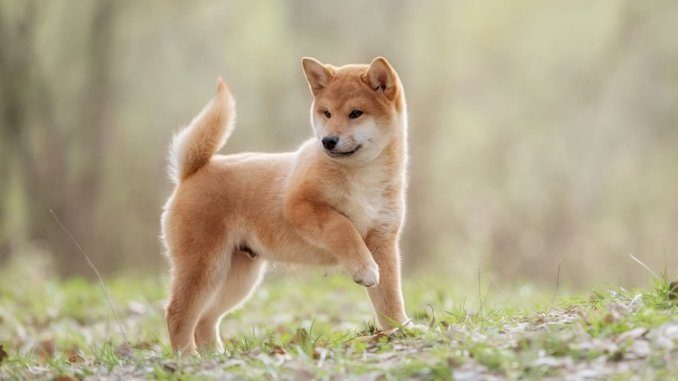 "Konichihuahua" and welcome to our list of beautiful and unique Japanese dog names.
Whether you have a Japanese dog breed or has Japanese descent, our list of 150 dog names will give you the necessary inspiration to name your dog.
Here we have a list of our favorite, female and male orientated names and even some names specific to Japanese blooded canines.
Our names are all based on specific characteristics, culture, and diversity. Oh, and some just sound incredibly awesome and fun… Let's begin!
Common Japanese Dog Names
These common names are famous due to their popularity, exotic nature and fun pronunciation; these names will provide you with some new inspiration for your puppy.
Akira – Named after the famous Japanese writer and film director. A true influence in the history of Japanese cinema
Aoi – Blue. This name is perfect for that blue eyed Husky
Aya – Art or beauty
Fuji – A dog name inspired by the famous Japanese city and mountain
Hana – Flower
Haru – Spring. Perhaps a name suited for your beautiful yet upbeat canine
Haruko – Child of spring
Hiroshi – Generous. The perfect name suiting your generous cuddler and face licker
Inu – Dog. You cannot get more common than that
Mao – Cherry blossom. Also famous from the movie "Mao's last dancer"
Mika – Named after the Japanese singer and actress. This name is beautiful for your furry little diva
Rina – Jasmine
Rio – Village cherry blossom
Sake – The famous Japanese rice wine
Sushi
Shimi – As in Sashimi
Tokyo – The modern and cool capital of Japan
Toshi – Wise. This name could just make the perfect name for a Schnauzer
Yoshi – Meaning lucky. A name perfect for your tiny sweetheart
Female Japanese Dog Names
Our collection of beautiful and unique sounding names for your gorgeous furry lady.
Aika – Love song. This definitely doesn't include excessive barking
Aiko – Child who will be loved
Aimi – Beautiful love
Airi – Love jasmine
Asami – Morning beauty. Is there a more beautiful morning than waking up to your bright eyed fur-end?
Aya – Angel of magic
Ayaka – A colorful flower
Chie – Wisdom
Chiyo – One thousand generations
Cho – Butterfly. Beautiful in meaning and very sweet. Tip – If you have a Chihuahua, try "Cho-huahua"
Emi – Beautiful smile. Slobbery and smelly, there is still nothing more heart-warming than a dog's smile
Emiko – Blessed child
Eri – Prize
Hikari – Radiant light
Kana – Powerful one. This little girl will surely have power over your heart, and those treats hidden in your pocket
Kaori – Fragrance
Kimi – Noble
Kimiko – Valuable child. Surely as dog lovers we can agree there is nothing more valuable than our fur babies!
Kiyomi – Pure beauty
Mana – Affectionate
Mayu – True and gentle
Mika – Named after the Japanese singer and actress. This name is beautiful for your furry little dog
Mio – Beautiful cherry blossom
Ren – Love of the lotus. This name is unisex!
Shinju – Pearl
Sora – Sky
Yuri – Lily – very sweet!
Yuzuki – Tender moon
Male Japanese Dog Names
Now for our collection of male Japanese orientated names for your handsome and strong dog.
Akihiro – Brightness
Chibi – Short person or child. A name for the smaller dog breeds such as the Pomchi. Half the size but double the personality
Dai – Great and large
Daisuke – Large one. Well suited for the larger dog breeds such as a Mastiff, Shepherd or Great Dane
Goro – Fifth son
Haruko – First born child
Hibiki – Echo, sound. Sounds cute though right?
Hideo – Man of excellence
Hoshi – Star. This pup will crave attention and will always be looking to be the center of attention
Isao – Merit
Jun – Obedient
Junpei – To be pure, innocent and kind
Kage – Shadow. Perfect for any dark furred canine
Kaito – Ocean
Kenta – Big and strong. Perhaps a name suited for an American Alsatian?
Kin – Golden. Perfect for that wee handsome Golden Retriever
Koya – Meaning a fast and knowledgeable leader. Perfect for the German Shepherd or Border Collie breed who are both renowned for their intelligence
Kuma – Bear. A well suited name for those dog breeds which closely resemble teddy bears
Mareo – Rare one. No pup is the same! Every pup is unique in their ways
Masao – Saint
Seto – White – perfect for any white furred pooch
Shin – Genuinely a name which is perfect for any dog
Sho – Soaring one
Shun – Talented and fast learner
Taro – Eldest son
Taru – Sea of water
Kazuo – Man of harmony
Kouki – Light of hope
Masa – True
Tadao – Loyal and faithful man
Toshio – Hero
Yori – Trust
Names for Japanese Dogs
Some of the most popular Japanese dogs are the: Shiba Inu, Spitz, Hokkaido, Akita and the big and ferocious yet stunning Tosa Inu.
Shiba Inu Japanese Dog Names
The Shiba Inu is a small dog. But don't let this fool you, they are full of spunk, attitude and love.
Akane – Meaning deep red. This name definitely suits this gorgeous breed's coat color
Alaric
Alpha
Dart
Fawkes Kitty – Named after Ariana Grande's dog
Hera
Kitsune – Meaning fox. The Shiba Inu looks very similar to a fox so this option is perfect!
Leila
Oz
Queen of Shiba
Sass – The Shiba Inu has a lot of attitude compacted into their robust little figure
Yoshiro – Righteous son
Spitz Japanese Dog Names
The Japanese Spitz is another small dog renowned for their beautiful white and fluffy coat. They resemble Samoyeds except they are A LOT tinier.
Aspen – A ski-resort town in Colorado. Known for having high end guests and its impeccable scenery. Very fitting for a beautiful white colored dog
Bolt – Disney's loveable white pup
Fuzz
Luna
Misty
Poof
Snow – To suit their beautiful white snow vast amounts of fur
Tuffy – This name suits the Japanese Spitz perfectly as they are famous for their fluffy fur and their sassy somewhat "tuff" temperament
Winter
Hokkaido Japanese Dog Names
A very staunch and brave dog breed with lineage dating back thousands of years in Japan.
Daiki – Meaning great glory. The Hokkaido is one of the oldest Japanese dog breeds and therefore a very glorious breed
Hunter – A breed known for their hunting skills
Ken – Healthy and strong
Manabu – To study or learn. The Hokkaido is a working dog and is therefore easily trained
Seta – Another name for this breed and very catching
Tatsuya – Imperial
Toshi – Wise
Akita Japanese Dog Names
The Akita is a brave and loyal dog. With strong connections to guardianship and loyalty.
Kazuki – Peace
Makato – Sincere
Mamoru – Guardian or protector. The Akita dog fears nothing and will provide great security for their owner
Nao – Honest
Okami – Wolf
Ryuu – Dragon. Dragons are mythical creatures known to protect great treasures
Samurai – A Japanese warrior
Tosa Inu Japanese Dog Names
Ali – After the famous Muhhamad Ali
Butch
Isamu – Brave. Famous for Japanese dog fighting and therefore this name is quite fitting
Katsuro – Victorious son. A solid, powerful yet loyal dog
Spike
Sumo – Sumos are a Japanese wrestler and this dog breed mimics these fights very well
Yuka – Gentle flower. The Akita is known to be loving and kind to their owners
Yuuta – Meaning great bravery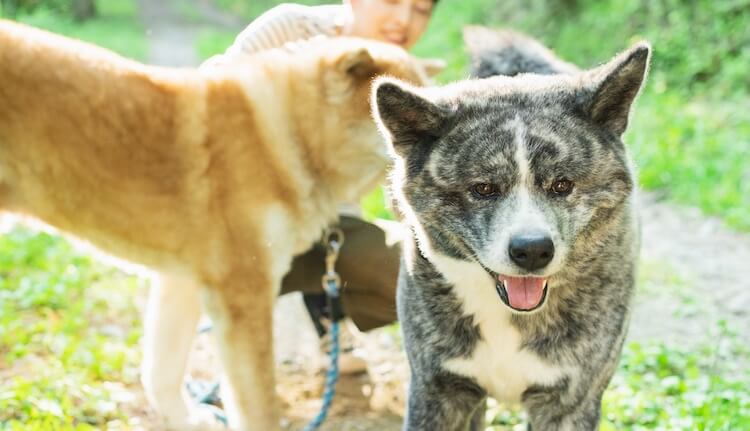 Conclusion
The Japanese names are exotic, exquisite and unique in their beauty. Japanese names have a hidden meaning while also rolling off the tongue in that perfect short and sweet manner.
Perhaps you like the sound of them? Carry Japanese in your blood? Or simply have a Japanese bred pooch! This list should help you decide on the perfect name for your canine.
Did we miss any of your favorites? Tell us below…