Small and adorable, the Chihuahua is a popular pet for dog lovers everywhere.
Originating from Mexico, they are named after the state of Chihuahua.
Many people view the Chihuahua as a bite-sized ball of energy, sass and attitude, but, some are very shy and timid – it all depends on the dog!
If you are looking for some amazing Chihuahua names for your little friend, take a look at this list of over 400 for inspiration.
Contents and Quick Navigation
Male Chihuahua Names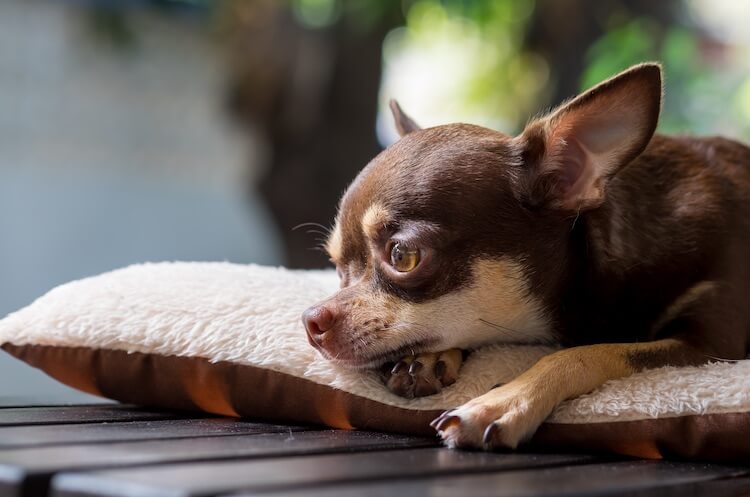 If you're bringing home a male Chihuahua soon, there are plenty of places to find some inspiration for the perfect name.
Some people like to use classic names; this is especially cute if you use a short name for your short dog (e.g. Abe or Jak)!
You can also use names that are inspired by the physical traits of your Chihuahua, such as their bark or their tiny size!
If you are still stuck, you can use the names below to reflect your pup's masculine traits:
Male Names
Cody
Croft
Grump
Morris
Yapper
Hunter
Todd
Kurt
Max
Basil
Nick
Oli
Kit
Woofer
Sam
Kian
Nibbles
Mack
Joey
Noel
Dean
Bandit
Ian
Zap
Timmy
Ramon
Reid
Angelo
Jon
Vader
Kane
Abel
Nippy
Lou
Thorn
Theo
Cole
Harvey
Mick
Dante
Bane
Wick
Hyde
Bolt
Russ
Lee
Ely
Paul
Stu
Seb
Yap
Bert
Jim
Red
Bubba
Chuck
Camden
Damon
Gus
Yeti
Zed
Snap
Hound
Chub
Dean
Kai
Eli
Finn
Ezra
Andre
Odie
Jak
Female Chihuahua Names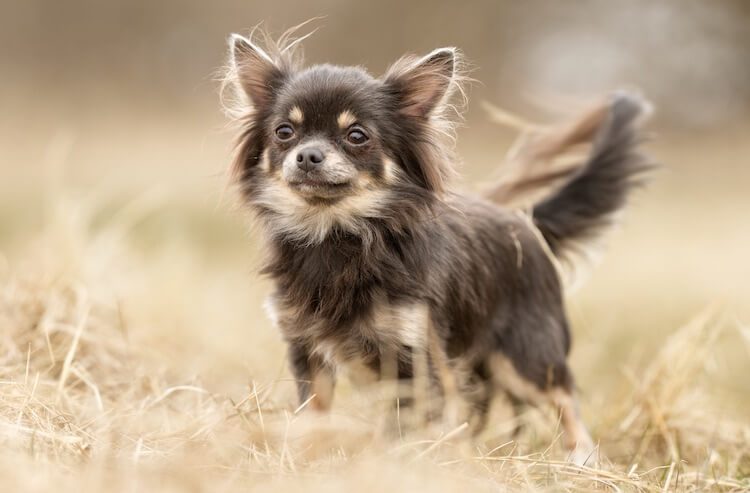 When choosing a name for your female Chihuahua there are plenty of perfect ones out there!
Names that are short but sweet can work very well for such a small breed.
We also like names that are very feminine, or that are inspired by the physical traits of a Chihuahua.
Take a look through this list to find some great inspiration:
Female Chihuahua Names
Kira
Wendy
Evie
Juno
Rae
Jackie
Jill
Jess
Orla
Pam
Storm
Julia
Grace
Bessie
Nadia
Ffion
Viv
Pixie
Zippy
Mara
Tia
Kitty
Sophia
Gwen
Pip
Phoebe
Mila
Diana
Ally
Mia
Paige
Moll
Nell
Tiny
Luna
Una
Kat
Simi
Hetty
Kim
Emi
Hana
Lyra
Kodiak
Donna
Kirsty
Pippin
Daffy
Skylar
Opal
Aja
Leela
Jade
Tina
Poppy
Terra
Cora
Ellen
Harriet
Joy
Carly
Lola
Ginny
Echo
Branden
Liz
Annie
Leah
Dee
Tess
Sally
Isla
Cute Chihuahua Names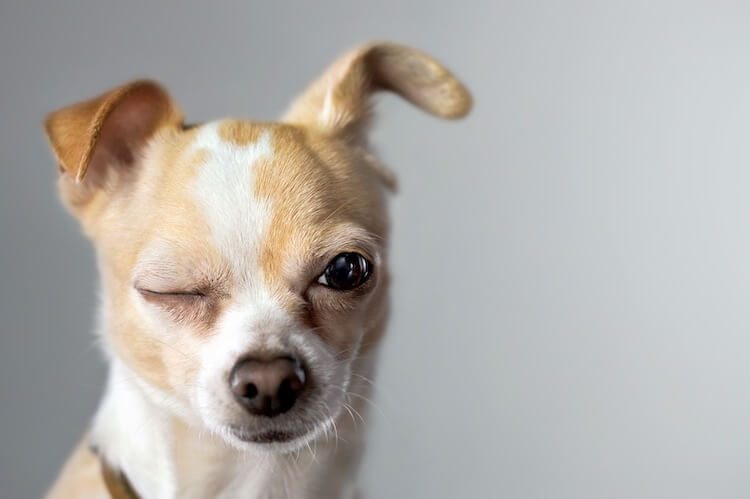 Due to their small size and adorable expressions, it is only natural to want to pick super adorable Chihuahua names for your Chi!
We like names inspired by nature, especially fruit and flower names.
It is also very cute to choose names that could be used as terms of endearment for humans.
Another way to find an adorable name is to use words that emphasize the cutest aspect of your dog, such as their size and their fur!
Cute Names
Teacup
Onyx
Ruby
Posy
Peach
Plum
Darling
Jasmine
Berry
Aspen
Sapphire
Pearl
Rose
Dahlia
Clay
Thyme
Thistle
Fluff
Petal
Mint
Cloud
Jasper
Cinnamon
Yarn
Aria
Juniper
Melon
Cuddles
River
Clementine
Flora
Ocean
Birk
Lovely
Granite
Lark
Heather
Valley
Tidal
Feather
Autumn
Nettle
Cherry
Ivy
Sunny
Robin
Skye
Lava
Nectar
Emerald
Pear
Raven
Brin
Oliver
Olivia
Shell
Cutie
Moonstone
Root
Bracken
Blossom
Elm
Sandy
Reed
Ash
Ginger
Lyre
Leaf
Wren
Rain
Sunflower
Fur-Ball
Mexican Chihuahua Names
As Chihuahuas are originally from Mexico (from the state of Chihuahua) it makes sense to choose a name with Mexican roots!
If you're a foodie, you could go for a super adorable Mexican food name (e.g. Taco and Guacamole)!
We also love traditional Mexican names that work really well for dogs (e.g. Pedro):
Mexican Names
Taco
Posole
Jalapeno
Ricardo
Juana
Pedro
Chirimia
Chile
Enchilada
Silvia
Carlos
Gloria
Maria
Tequila
Nacho
Martha
Burrito
Francisca
Josefina
Jorge
Daniel
Adriana
Harp
Leona
Elizabeth
Fajita
Violin
Empanada
Juan
Yolanda
Tamale
Taquito
Horchata
Alejandro
Eduardo
Margarita
Salsa
Queso
Huevos
Tostada
Gabriela
Manuel
David
Gerardo
Quesadilla
Churro
Arturo
Guacamole
Rosa
Tortilla
Maraca
Juano
Unique Chihuahua Names
To choose a name that is truly unique and perfect for your puppy, the first thing that you can do is look for alternate and different spellings of popular names.
You can also find a truly standout name by looking for inspiration from space (e.g. Galaxy).
We also like the idea of using color names, as they're often beautiful and very unique (e.g. Cyan)!
Chihuahua Names Based on Space and Color
Galaxy
Pink
Lilly
Ophelia
Kamryn
Mars
Comet
Macey
Pluto
Kallum
Flame
Amazon
Terracotta
Capricorn
Elio
Violet
Kait
Titania
Andromeda
Castor
Fuchsia
Ariel
Saffron
Astro
Venus
Tricia
Jupiter
Samson
Flirt
Star
Arun
Quinn
Taurus
Amber
Halley
Opportunity
Atlas
Elara
Mercury
Rocket
Rebel
Portia
Pastel
Columba
Lukas
Turquoise
Azure
Beau
Juliet
Apollo
Ollie
Eleodoro
Aditya
Amelie
Twinkle
Solar
Pandora
Sirius
Cyrus
Aimee
Mauve
Jacques
Navy
Sienna
Cyan
Stella
Astrid
Milky
Funny Chihuahua Names
It can be really great to choose a name for your pup that is both suitable and very funny.
We love names that cause you to giggle, such as hilarious food and drink names.
You can also find great funny names by using irony – as Chihuahuas are so small, why not choose a name that sounds like it is for a big dog?
Another great idea for an amusing name is to just go with something completely ridiculous and funny sounding!
Funny Names
Carrot
Doodles
Pooper
Tooth
Bruiser
Tower
Biceps
Broccoli
Quiche
Milkshake
Scar
Avalanche
Snuggles
Jell-O
Tusk
Loch
Avocado
Hazelnut
Slammer
Cookie
Breaker
Ram
Gunner
Butch
Axe
Carbon
Clementine
Chuckle
Omelette
Stilts
Cumin
Rage
Tango
Thor
Tomato
Cheddar
Brownie
Pork
Duke
Jumbo
Inferno
Giggles
Ricotta
Butter
Boxer
Biscuit
Hunk
Whale
Cracker
Growler
Calamari
Cyclops
Cupcake
Turkey
Ham
Trout
Pepper
Hatchet
Steel
Chief
Lemon
Macho
Curry
Cerberus
Tofu
Chicken
Brute
Cappuccino
Snake
Spaghetti
Bingo
King
Conclusion
Although choosing an amazing name for your Chihuahua may seem difficult, it is actually a super fun opportunity to show off your creativity!
Use nature, space or your favorite food as inspiration, you are sure to find perfect Chihuahua names.
If you have used any of the names on this list, be sure to let us know! We'd love to hear any names we might have missed, so leave us a comment if you have got any great suggestions.