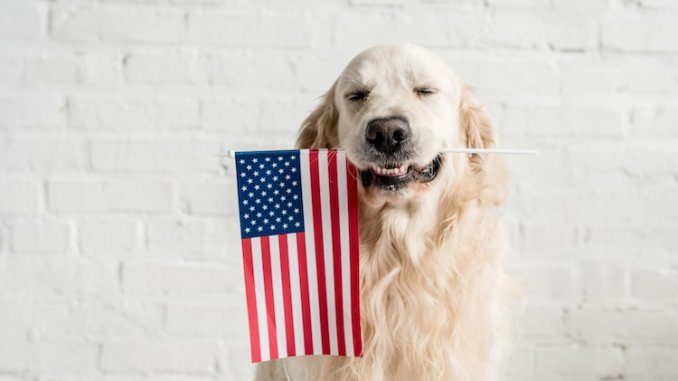 Soft, cute and loveable.
Golden Retrievers are one of the most popular dogs for people who are considering adopting a canine friend.
They are naturally loyal and friendly, and have great potential to learn many tricks and commands.
If you are bringing a Golden Retriever into your home soon, you're probably looking for perfect Golden Retriever Names which are equally adorable and fitting for your dog!
So we decided to put together an extensive list that will help you find some inspiration for your happy and loveable retriever!
How to Choose a Name for your Golden Retriever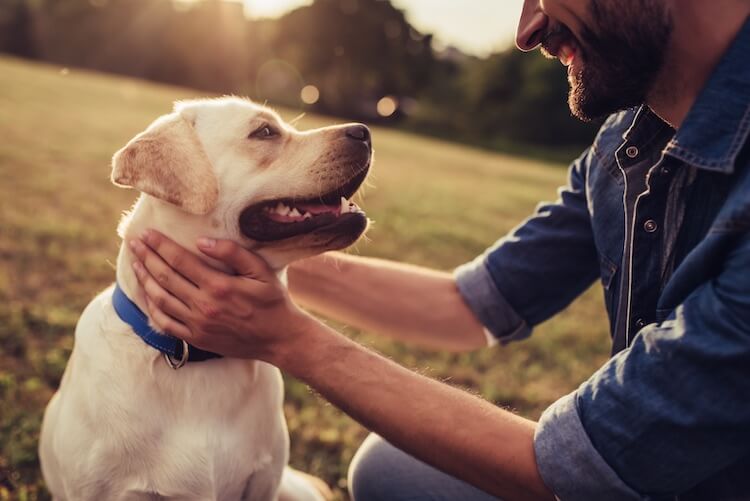 Before you see the lists of Golden Retriever Names, it can seem very daunting to choose a name for your new dog.
So we have put together a handy list of five quick tips to choose the best name for your Golden Retriever.
Use Personal Names
This is a great opportunity to use a name that you have always liked and you like the sound of when shouting it at the dog park.
Look Online
We have a multitude of helpful and extensive lists of names that are here to help!
Ask your Friends
There is no shame in asking your human friends for help naming your puppy – they may have some ideas you haven't even considered.
Observe your Puppy
Choosing a name for your dog should not be a challenge – if you know their personality inside and out. Golden Retrievers are full of cheer and friendliness, so why not use this as a source of inspiration?
Go with your Heart
Some names will just feel right. If you find a name that clicks straight away then it probably is the perfect one for your new canine.
Male Golden Retriever Names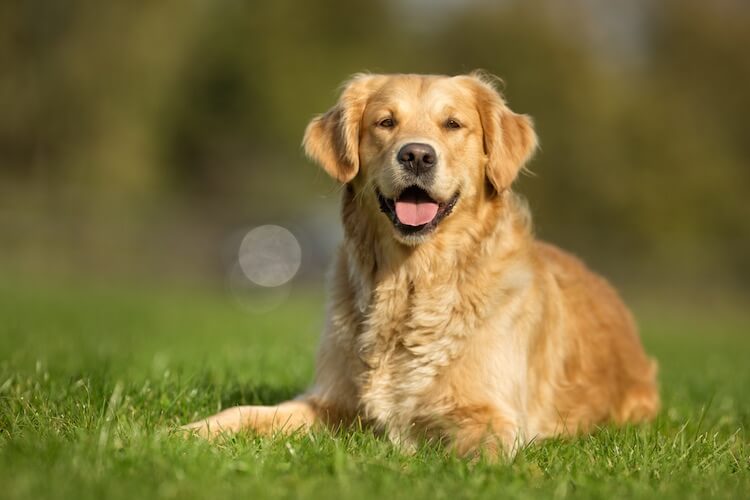 Male Golden Retrievers make adorable pets, and they are a classic choice for many people looking to get a pet dog.
We recommend classic masculine names that sum up your dog's strength and personality.
Why not choose Golden Retriever Names which have an interesting meaning, or that represent your dog's physical traits?
Top Name
Freddie – This great male name means 'power', but it is also inspired by British music hero Freddie Mercury. The name is not only fitting for your pet but also is a great tribute to his memory!
Names
Kenneth
Herbert
Conrad
Kevin
Bear
Billy
Brian
Boris
Eric
Bandit
Morgan
Colin
Charles
Arthur
Apollo
Patrick
Noah
Benji
Austin
Joel
Samuel
Maximus
Gerald
Cole
Liam
Thumper
Asher
Oscar
Kyle
Jared
Beau
Ross
Baxter
Remo
Walter
Aaron
Guy
Artie
Cooper
Gus
Christopher
Fabio
Ethan
Joshua
Blaze
Owen
Mitch
Frank
Freddie
Dennis
Jerry
Female Golden Retriever Names
If you are bringing home a female Golden Retriever, this is the perfect opportunity to find a creative name for her.
We love using gorgeous, classic and vintage sounding girl names that are amazing for such a lovely and loyal breed of dog.
It is also a lovely idea to choose very feminine names with soft and gentle meanings (e.g. Oralia) – perfect for such soft and lovely dogs.
If you're really stuck, we recommend using names that mean a lot to you, perhaps inspired by a famous or inspirational woman.
Top Name
Oralia – This gorgeous old-fashioned Latin name is the perfect name for a Golden Retriever. Not only is it lovely sounding, it also means 'golden' (how fitting)!
Names
Agnes
Juliet
Maude
Sadie
Evelyn
Elisa
Bessie
Irene
Lilith
Bonnie
Betty
Linde
Phoebe
Winnie
Johanna
Amita
Maggie
Nami
Cathy
Lucia
Rosalind
Bunty
Liza
Sophia
Aurelie
Josie
Lena
Emily
Kenza
Winnie
Jenesse
Iris
Vivian
Annalie
Maisie
Julienne
Addie
Keira
Theodora
Cornelia
Clementine
Susie
Chloe
Megara
Ruth
Dottie
Jenny
Priscilla
Doris
Claudia
Oralia
Puppy Golden Retriever Names
Golden Retriever puppies are amongst the cutest and most lovable animals in the world – it makes sense that you would want to find an adorable and perfect name for them.
We recommend puppy golden retriever names that have precious meanings, or perhaps that reflect the tiny size of your new dog.
If you want a name that is really cute why not use a name inspired by sweet or fluffy things?
Food names can also be perfect for puppies, especially tasty foods!
Take a look through this list to find something amazing for your puppy.
Top Name
Topaz – This gorgeous name is inspired by a deep golden precious stone. Not only is this name sparkling and adorable, it is apt for a golden puppy!
Names
Beignet
Caramel
Alannah
Custard
Puff
Porridge
Biscuit
Pudding
Pip
Lulu
Gem
Churro
Mouse
Peanut
Mocha
Cupcake
Ganache
Maru
Nadira
Sparkle
Sprinkle
Brownie
Sundae
Frosting
Fluffy
Micro
Caoimhe
Blondie
Butterscotch
Sugar
Sweetie
Cookie
Honey
Waffle
Alaine
Maple
Kat
Teeny
Syrup
Chocolate
Smore
Marmalade
Precious
Strudel
Diamond
Squeak
Praline
Chip
Toffee
Flapjack
Topaz
Unique Golden Retriever Names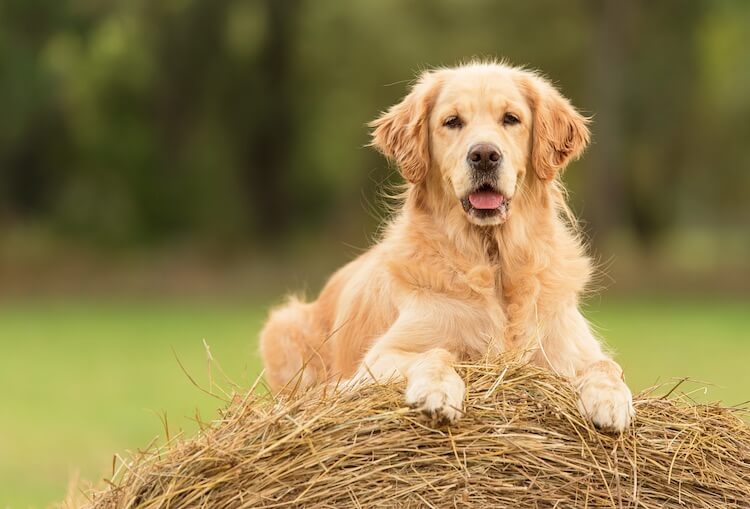 Some people love to choose a name that is unique and special for their dog.
If this sounds like you, there are plenty of places to find some amazingly creative ideas.
Finding inspiration from outer space is a great way to find some beautiful and unique names. We also recommend looking for names from your favorite books, video games and films.
Have a look through these unique golden retriever names for creative names and inspiration.
Top Name
Epona – This amazing and creative name is inspired by a fictional horse from the Legend of Zelda series!
Names
Mercury
Star
Yoshi
Mars
Chun-Li
Link
Jupiter
Estelle
Leoric
Venus
Matilda
Sula
Pluto
Augustus
Orion
Alice
Stella
Aries
Arya
Ron
Taurus
Rue
Zelda
Sirius
Jane
Mario
Waverly
Hermione
Luigi
Pandora
Io
Primrose
Madeline
Solar
Cammie
Ganondorf
Sunny
Blanka
Ginny
Luna
Harry
Cordelia
Noctis
Peach
Nova
Katniss
Daisy
Calypso
Galaxy
Ramona
Epona
Top Golden Retriever Names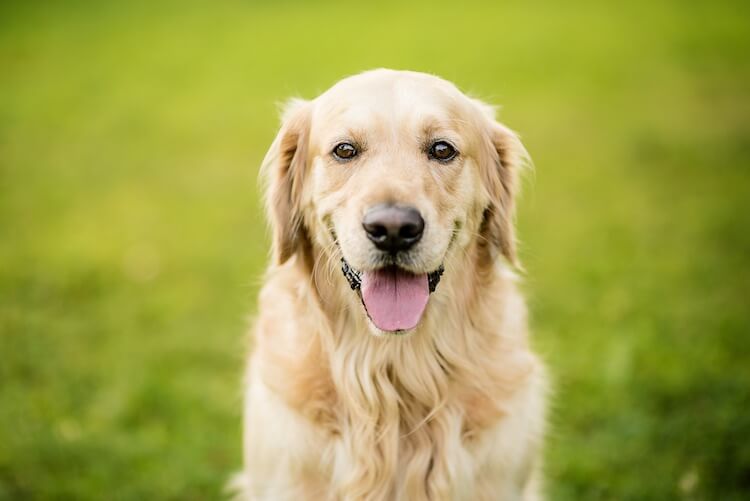 If you want to find a really good and solid Golden Retriever name, it can be a brilliant idea to look to nature for inspiration; especially soft names inspired by water or weather (e.g. Cloud and Thunder).
We also love names that have creative meanings, or names that mean softness and companionship.
Top Name
Delta – This absolutely beautiful and rare name is actually the fourth letter of the Greek alphabet. It is also a geographical formation – great for any nature lovers.
Names
Genesis
Cloud
Ruby
Buddy
Thunder
Lapis
Bestie
Rain
Pearl
Rose
Rainbow
Moonstone
Pine
Thorn
Opal
River
Holly
Benton
Brooke
Berry
Meadow
Leaf
Ivy
Feather
Dew
Olive
Petal
Clay
Violet
Blossom
Bracken
Crimson
Summer
Thistle
Scarlett
Autumn
Heather
Silver
Juniper
Posy
Copper
Acacia
Sunflower
Emerald
Jade
Tulip
Birch
Phoenix
Granite
Asher
Delta
Best Golden Retriever Names
To find a name that is truly the 'best' for your Golden Retriever, you can always look to names of famous Golden Retrievers or the pet names of celebrities.
We also love names that are typical dog names, or that are extremely popular – this way you definitely know it is the best!
Top Name
Buttercup – This beautiful natural name is a perfect choice for a Golden Retriever. Not only is it a soft and gentle name, its' namesake is a beautiful golden color, just like your pup!
Names
Loki
Harvey
Stogie
Butter
Macaroni
Pal
Shepherd
Comet
Dug
Murphy
Jasper
Shadow
Leo
Napoleon
Bud
Rudy
Rex
Fluke
Lemon
Hunter
Rosebud
Mustard
Cosmo
Ember
Roscoe
Hound
Amber
Ollie
Speedy
Flicker
Dexter
Lucky
Flame
Chico
Duke
Hive
Digby
Brando
Bumble
Rufus
Diesel
Orca
Pilot
Champ
Kira
Cherokee
Buster
Liberty
Brutus
Spunky
Buttercup
Conclusion
The challenge of choosing from these golden retriever names for your Retriever may seem scary, but we hope our names have given you some amazing inspiration that you can use!
Whether you choose a name from nature, video games or just a popular name we know it will be perfect for your golden puppy.
Let us know in the comments below if you have a name to suggest that we haven't listed!