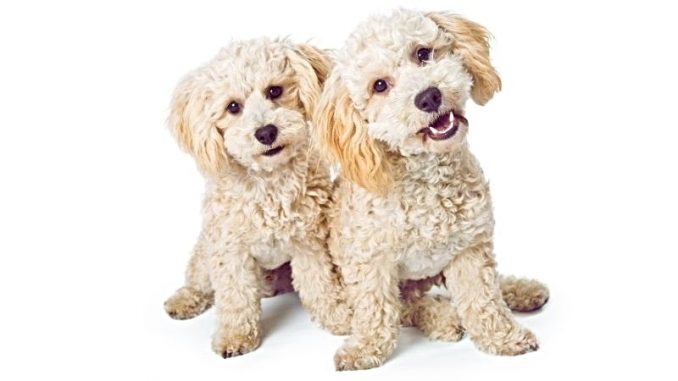 A Havanese poodle mix is a cross between a Havanese and a standard, toy, or miniature poodle. These dogs are also known as havapoo, poovanese, havanoodle, havadoodle, or an island mini doodle. The mixed breed is a lovable lapdog, offering affection and companionship to the whole family.
The havapoo varies greatly in size depending on whether the puppy takes more of the Havanese or poodle genes. Generally, these designer dogs measure 8 to 15 inches tall and weigh between 7 to 45 pounds. The average lifespan of this dog is 10 to 15 years.
This hybrid dog breed is intelligent, alert, outgoing, and friendly. These qualities make the mix an excellent family dog or pet for a senior owner. The size and energy of the havapoo are well-suited for apartment living. These dogs are alert, but not aggressive, making them unfavorable as guard dogs.
Havapoo Quick Summary
| | |
| --- | --- |
| Breed type | Designer dog breed |
| Height | 8–15 inches |
| Weight | 7–45 pounds |
| Lifespan | 10–15 years |
| Coat type | Soft and silky, or curly and dense medium-length coat |
| Coat Color | Solid, bi-colored, or tri-colored — black, white, tan, fawn, brown, cream, apricot, chocolate, or silver |
| Coat marking | Patches of color around the face, ears, chest, and body |
| Shedding tendency | Low-shedding coat |
| Temperament | Anxious, alert, and mischievous |
| Personality | Intelligent, loyal, bouncy, outgoing, and friendly |
| Trainability | High |
| Suitable for | Owners with young children or senior owners |
| Exercise requirements | One hour of exercise daily — walks, play sessions, and fetch |
| Dietary needs | Roughly 1–1½ cups of high-quality dry dog food daily |
| Common health problems | Hip dysplasia, Legg-Calve-Perthes disease, obesity, Addison's disease, diabetes, progressive retinal atrophy, patellar luxation |
| Cost | $300–$5,000 |
Havapoo Appearance
The appearance of the havapoo varies greatly, specifically in size and color. However, standard features of this mixed breed include miniature size, floppy ears, dark, round eyes, and a short fluffy tail. The dogs also have short legs and a rectangular build, giving a toy-like look. The parents' features indicate how the havapoo puppy might look.
Size and Weight
The Havanese poodle mix measures between 8 to 15 inches tall, which can vary greatly due to the dog's designer breed status. The dog's adult weight is between 7 and 45 pounds. The dog's weight usually depends on the size of the poodle parent. The size of the havapoo also depends on whether the Havanese genes are strong, which means the dog will be on the lighter side. Alternatively, the dog is closer to the heavier side when the poodle's genes are more prominent.
At eight weeks old, havapoo puppies weigh about 2.5 pounds, growing to 6.5 to 13 pounds at six months. The havapoo is generally its full size and weight at 12 months old.
Coat
The coat appearance of the havapoo varies, and even puppies in the same litter can look vastly different. The coat of these designer dogs is either curly and dense, or soft and silky at a medium length. Often referred to as hypoallergenic dogs, the poodle passes down a low shedding coat.
Havapoos are found in many colors, including white, black, chocolate, brown, cream, apricot, fawn, tan, or silver. The coat of the havapoo is either solid, bi-colored, or tri-colored, often with patches of different colors around its entire body.
Havapoo Origins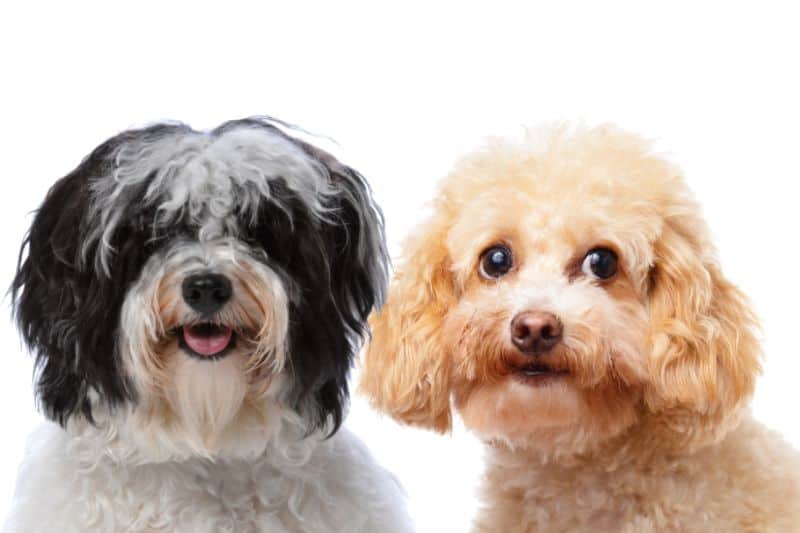 The exact origin of havapoos is unknown. This designer breed appeared in the 1980s, when poodles were mixed with various purebred dogs in America. The poodle became a popular dog to create mixed breeds because of its affection, intelligence, and almost-hypoallergenic coat.
The Havanese is an obvious choice to mix its funny and affectionate nature with the athleticism and loving heart of the poodle. The havapoo is recognized by the Designer Dogs Kennel Club and the American Canine Hybrid Club as a poovanese. This hybrid dog is bred from a purebred poodle and Havanese, or more recently, by breeding two havapoos. Understanding the temperaments and appearance of the parent breeds can help potential owners to meet the needs of the poovanese mixed breed.
Havanese
The Havanese is a lapdog breed that has been around for over 300 years, originating in Havana, Cuba. This purebred dog is affectionate, loving, and loyal, often sticking to its owner's side. Having a highly devoted and loyal nature, Havanese dogs often experience separation anxiety when away from their owners.
These dogs are energetic and enjoy tricking owners with their mischievous personalities. These traits, along with the dog's tiny size and typically wavy coat, are usually inherited by the havapoo puppy.
Poodle
The poodle comes in three sizes — toy, miniature, and standard. While the havapoo can have any poodle parent, it's more common for a toy or miniature poodle to be bred with a Havanese to achieve the small size of the mixed dog.
Poodles are among the most intelligent dogs and have a low shedding coat, often labeled hypoallergenic. This purebred dog is also a confident and poised water dog and is often found parading in dog shows. The poodle's intelligence, friendliness, and curly hair are the most notable traits inherited by a havapoo puppy.
Havapoo Personality and Temperament
The havapoo is a playful, bouncy, and intelligent dog that enjoys moderate exercise before curling up on its owner's lap. The gentle and fun-loving nature of the havapoo makes this breed perfect for families with young children and senior owners. The poovanese is an excellent companion dog for new and experienced dog owners.
This mixed breed inherits its separation anxiety from the Havanese parent and isn't well-suited to being left alone for long periods. This breed is only suitable for owners who are home often or are willing to take the small dog along on errands. When left alone and bored, the havapoo is mischievous, which results in undesirable behaviors. These designer dogs are generally docile around other dogs and pets, and while friendly around strangers, these dogs may bark at new guests who visit the home.
The Havanese is commonly known as a trick dog. This trait, along with the poodle's intelligence, shows during training and when the havapoo learns new tricks. A strong trait of the designer dog is its eagerness to please and show off once it understands a new trick.
Taking Care of a Havapoo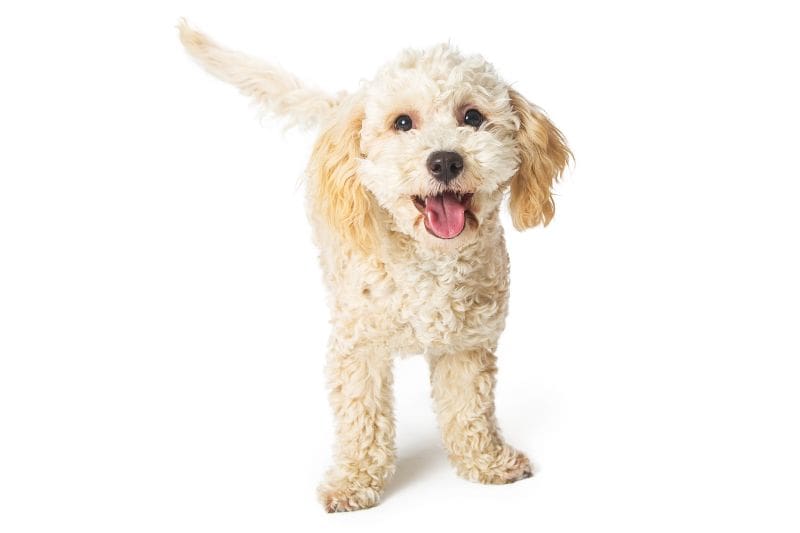 Caring for a havapoo is easy once new dog owners understand the dog's standard food, grooming, and exercise needs. The breed's small size means that exercise and grooming are simple tasks. Owners should use professional groomers regularly. Look out for certain health conditions that the havapoo parent breeds may pass down to the dog.
Food Needs
Feed havapoo puppies approximately 1 cup of high-quality dry dog food split into three or four daily meals. Give adults up to 1½ cups of dog food — formulated for small dogs that are moderately active — divided into two meals per day.
Use the food measurements as a guideline, but always consult a veterinarian to determine the correct dietary requirements based on the dog's size, age, and activity levels. Monitor meals and food measurements carefully because this breed is prone to overeating, which causes obesity and other health problems.
Grooming Needs
The havapoo is a low shedder but requires a brush three times a week to prevent the dog's hair from tangling. Bathe the dog only when needed because bathing removes essential oils from the dog's skin, which can lead to infections and skin conditions.
Cut the havapoo's nails when the nails make a loud clicking noise on the floor, and brush the dog's teeth three times per week. Check and clean the dog's ears weekly to prevent ear infections because of the extra hair found in the ears of this breed.
Professional grooming is recommended to trim the dog's hair around the ears, face, and rear end — especially if the havapoo puppy inherits the poodle's coat.
Exercise Needs
The Havanese poodle mix needs at least an hour of exercise each day, despite the dog's small size. To keep the dog active, take it for walks, play fetch, do agility exercises, or try water activities. While the poodle is an avid water dog, it's not guaranteed that the havapoo puppy also enjoys the water.
Havapoos enjoy indoor and outdoor exercise, so take note of which space the dog prefers. Ask a veterinarian for a personalized exercise schedule based on the dog's size to determine the poovanese's exact needs.
Mental Needs
The havapoo is a smart dog — a trait inherited from the poodle parent — and needs daily mental stimulation to stay happy and keep out of trouble. Havapoos that lack activities to stay busy become destructive and mischievous. Teach this breed new tricks to watch the dog show off what it's learned, or play sniff games and hide and seek with the havapoo puppy to keep it entertained.
Common Health Concerns
The havapoo generally has a long lifespan and is a relatively healthy breed. However, as a hybrid breed, the dog may inherit health issues from both parent breeds. Take the dog for regular veterinarian checks and look out for the following common problems:
Training a Havapoo
Havapoo puppies are an intelligent and eager-to-please breed, making training easy for new dog owners. However, the mischievous nature of the Havanese parent causes difficulties with soft trainers. Train this designer breed dog using firm commands and positive reinforcement methods to encourage learning.
Use treats — within the dog's daily calorie limits — and praises to reward good behavior while avoiding harsh training methods. Punishment stresses the dog and causes it to continue with the bad behavior. This breed is highly sensitive to human voice tone and body language, which gives the dog the ability to understand what its owner expects during training.
Train and socialize a havapoo puppy from as early as eight weeks to promote good behavior. Start training with basic commands, potty and crate training, and obedience training. Include trick training into the routines to keep the dog mentally stimulated as the havapoo matures.
Havapoo Cost
Havapoos are an expensive breed to buy because of their designer dog status. However, the care costs of these dogs are relatively low because of the dog's small size and general good health.
How Much is a Havapoo?
A havapoo costs between $300 to $5,000. The cost of this breed depends on the breeder's availability, whether the dog is bought from a reputable breeder or a rescue center, and the dog's age.
Rescue dogs cost as little as $300, while top-quality show havapoos cost over $5,000. Adopting an older dog from a shelter costs less than $300. It's important to note that older dogs have established behaviors and temperaments.
How Much Does it Cost to Raise a Havapoo?
The havapoo costs between $500 and $2,000 in the first year of ownership because of the initial veterinarian costs, bedding, and toys. Raising a havapoo costs between $500 and $1,500 annually from the second year onwards for grooming, food, and other needs.
Should You Get a Havapoo?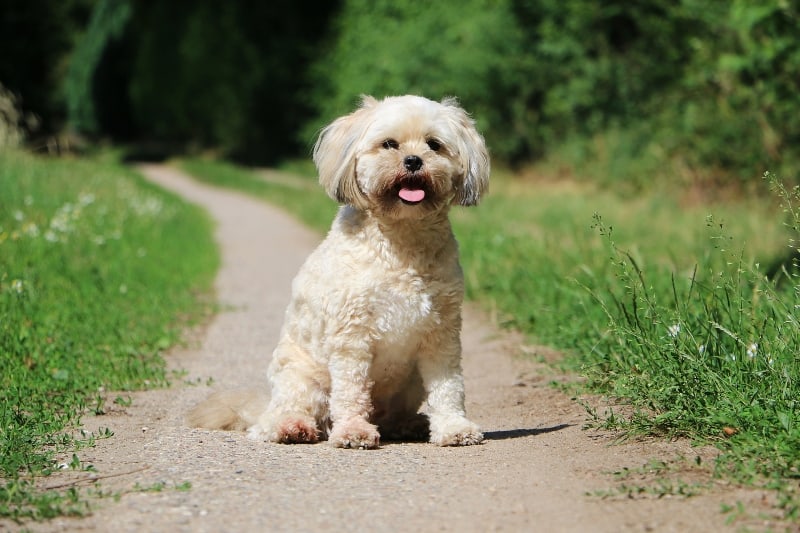 The havapoo is a good family dog and is well-suited to various owners, including first-time dog owners. However, as a hybrid dog breed, the unpredictable temperaments and size of the dog make it unsuitable for certain owners. Consider the following before buying a havapoo puppy.
Havapoos are Suitable for:
The havapoo is well-suited for families with small children and senior owners because of the dog's small size and gentle nature. The dog's playful energy, tolerant personality, and intelligence allow for the dog to be intuitive about the behavior of small children.
This breed is suitable for small homes and apartments because the dog's size allows it to live comfortably in small spaces. However, the havapoo still needs daily exercise and preferably an open space in the home to expend some of its energy.
The havapoo is robust and suits active families that can provide the dog with vigorous exercise. This breed is an excellent companion dog, and its size and temperament mean it's perfect for taking along on errands.
This breed is suitable for homes with other pets, including cats. With early socialization, havapoos are non-aggressive and friendly toward other pets.
Havapoos are NOT Suitable for:
Havapoos are easy to care for but are unsuitable for owners that can't meet the dog's basic care requirements, such as professional grooming. This breed needs daily mental stimulation and at least an hour of exercise, making them incompatible with owners that don't have time to spend with the dog throughout the day.
The havapoo loves human company and is prone to separation anxiety, making it an unsuitable dog for owners who are away from home for work during the day.
This breed is alert and barks when strangers or new pets arrive, but because of the dog's non-aggressive nature, it's unsuitable for owners needing a guard dog. Despite the small dog's energy, this breed is not utilized as a working dog. The breed doesn't cope with daily working activities, making it an unsuitable dog for owners needing a hard-working companion.
Other Miniature or Toy Poodle Mixes
If you're interested in learning about other Miniature or Toy Poodle mixes, check out the hybrid dog breeds below.
Miniature or Toy Poodle Mixes