It is common knowledge that your four-legged and furry companions have gray wolf ancestors. They are a powerful, beautiful, and wild species, whether you have an adult wolf dog or a wolf pup. The same applies to wolf hybrids as well.
Here, we have put together a collection of our favorite wolf names which will surely leave you howl-ing for more.
Good Wolf Names
Do you have a dog with strong distinctive wolf-like features? Or are you simply honoring their grey wolf ancestry? Perhaps you are simply in awe of Wolf Names – in this list of names there will surely be a winner.
What is a good name for a wolf?
Achak – Means spirit in Native American
Adalwolf – Noble wolf
Alaska
Amarok
Artic
Aspen
Aura
Barwolf
Bardalph – ax wolf, an old English wolf name
Beowulf – Intelligent wolf an old English wolf name
Borris – A short wolf (perhaps the perfect name for your miniature German Shepherd)
Czar
Dakota
Dash – Fitting for any one of your furry little speed demons
Dire
Duke – A duke is a royal ruler. A great name for your little canine who rules your heart
Eskimo
Harou – A wolf of the army
Inuit
Leto
Loki
Louve – A female wolf
Lupa
Nomad – A dog who has his own idea of what he wants to do
Okami – Japanese word for wolf
Onai wolf
Radolf – A red wolf
Sable
Saga – One for the twilight fans…
Shiro
Siku
Sky – The perfect name for a Husky with blue eyes
Suki
Tala
Ulva – She-wolf
Wolfgang
Ziva
Zylo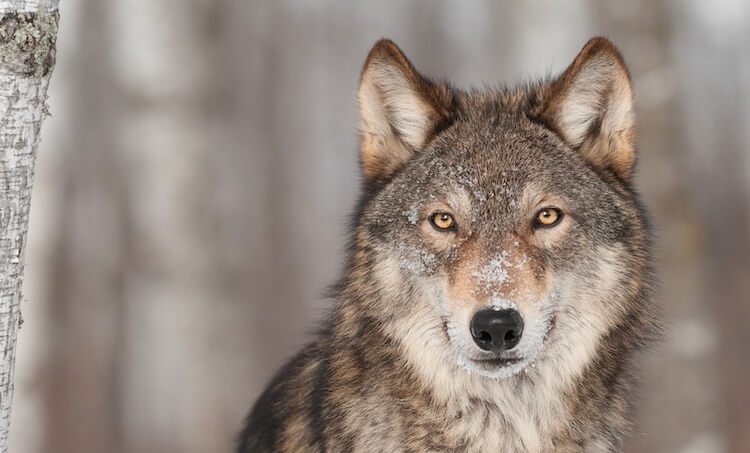 Cool Wolf Names
Whilst looking cool, these winter warriors also have cool names representing their power and status in society.
Apisi – Meaning coyote in Blackfoot
Archer
Ares – The Greek God of war
Arrax – A cool dragon inspired name for your feisty and powerful pooch
Axel
Basil – A favorite seasoning or an Arabic name meaning brave
Bruno
Chronos
Colt
Comet
Cronus – Hera's father
Echo
Elda – Meaning warrior in Italian
Essos – A geographic name from Game of Thrones
Gunner
Havoc – The name which will fit any pup really
Hera – The Greek Goddess of woman
Hunter – For obvious reasons but still a cute pick
Juno – The Roman equivalent of Hera
Khal – A Game of Thrones character
Lotus
Major
Orbit
Pyro
Raven
Rhea – Hera's mother
Rider
Rollo – A great Viking during the ninth and tenth centuries
Rune
Sarge
Stark – A game of thrones character
Storm
Thor
Tiva – Meaning dance in Native American
Tyr – The Norse God of War
Ubba – A Viking who was a leader from the Great Army which invaded Anglo-Saxon England in the 1860s. Okay, so your pup may not invade England. But your pantry may be close enough?
Valor
Wolf – A classic and to the point
Yara – Another Game of Thrones character
Zeus – The king of the Greek Gods
Diego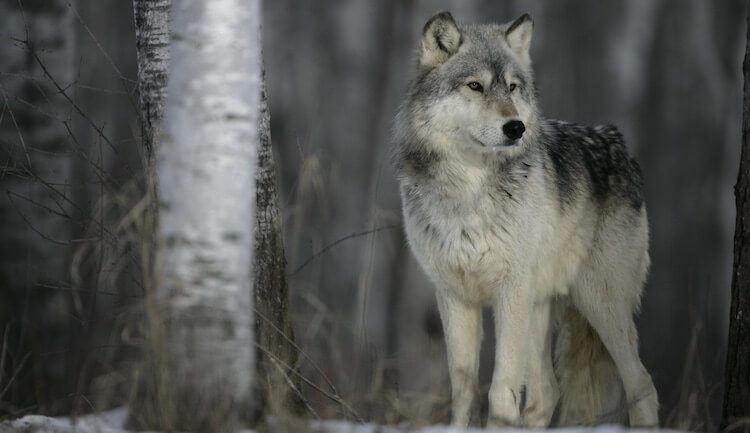 Female Wolf Names
Selected for their beauty and majestic grace, these female wolf names are sure to suit a Goddess with a dignified and strong presence.
What is a good name for a girl Wolf?
Accalia
Adolfa
Akela
Alpina
Ama
Ama – Meaning water in Cherokee
Amora
Ash
Athena – The Greek Goddess of Wisdom and War
Blanca
Eva
Hera
Ivory
Ivy
Jenna
Kiba
Koda
Kodi
Lulu
Luna – Meaning moon
Lupa
Maia
Maka
Maya
Meika
Nala – Yes, this name is from the Lion King. But to be fair, Nala was a brave character. Lions also resemble wolves due to their pack-like instincts.
Nashoba wolf – Native American
Raven
Ruby
Seraya
Skye
Storm
Tallulah
Ula
Uma
Una
Vixen
Winter
Xena
Yuki
Zelda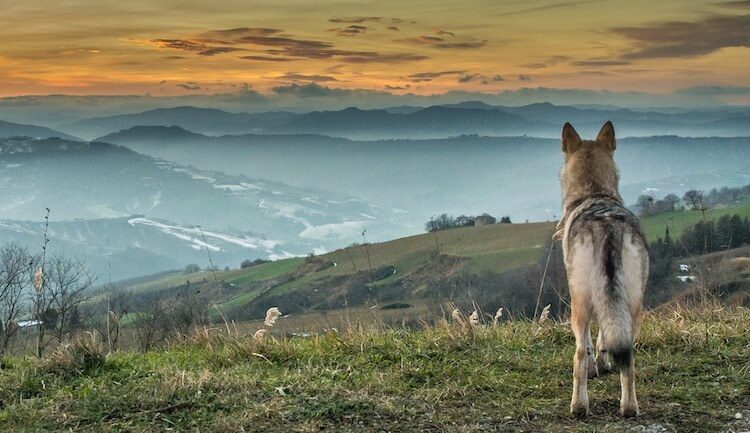 Male Wolf Names
Wolf-life, strong in mind and spirit. We've chosen the male names below because of their powerful-sounding nature. All of these names are suitable for a powerful grey wolf descendant King.
What do you call a male wolf?
Adolph
Amigo
Anton
Apollo
Arctos
Asher
Aztec
Beau
Blitz
Chief
Dogo
Gonzalo Wolf
Gorg Wolf
Hawk
Holo
Honi
Hunter
Kai
Kai
Kiba
Kygo
Kylo
Leo
Mack
Micco
Miko
Nyko
Phoenix
Pope
Rafe – Meaning council of the wolf in German
Scar – The main antagonist from Disney's The Lion King. A strong and proud name given to a villain (or in this case a loveable villain).
Seiko
Spartan
Takoda
Tatenda
Titan
Torak
Zion
Famous Wolf Names
The most famous wolf to have lived was '06 from Yellowstone. However, there are many famous names coming from movies (e.g. The Jungle Book) characters (e.g. Balto), and even TV series (e.g. Game of Thrones).
Akela – The Jungle Book
Aleu
Balto – A famous Universal Studios Character
Beja
Brassa
Frey
Gabu
Ghost – Game of Thrones
Giro
Grey Wind
Jacob
Jenna
Kar
Kiba
Kimbra
Kodi
Lady
Lakota
Larka – A character in the novel The Sight
Leah
Lobo
Mathias
Moro
Murdock
Palla
Quigly
Raksha
Rama
Ruby
Sansa – Game of Thrones
Shaggydog
Shiro
Snow
Stark – Game of Thrones
Summer
White Fang
Wile E Coyote
Wolflink
Zaku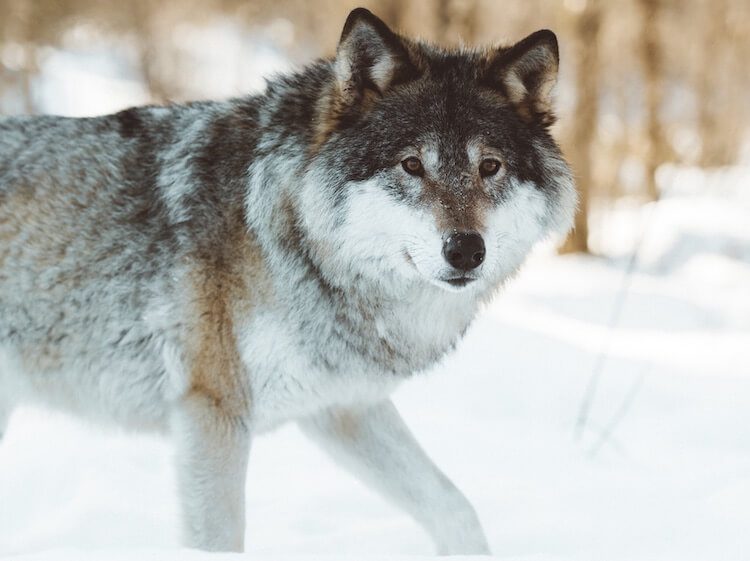 Alpha Wolf Names
Wolves are powerful and fierce animals, so below is a list of strong and alpha wolf names to suit a strong-minded dog.
Adalwol
Adoff
Adolpha
Adolphine
Alpha – the perfect name for the leader of the pack or your fur family
Amaruq
Bernulf
Beta
Bleiz
Brute
Buck
Butch
Caesar
Cochise
Due
Duke
Duko
Gengy – After Genghis Khan
Harou
Hati
Junior
Khan
King
King
Lycidas – meaning wolf son
Maikoh
Mandela
Micco
Mona
Moses
Napoleon
Nelson
Obama
Peta
Pharaoh
Prince
Spike – This just sounds tough
Theo – After Theodore Roosevelt who was a famous hero from the progressive era
Titus
Una
White Wolf Names
Not many people are lucky enough to say they own a white wolf… your domesticated dog might deserve a white wolf name though.
Alaska
Alba
Anjo – Meaning angel in Portuguese
Artica
Aspen
Aspen – A famous and high-end ski resort in America
Barrow – A cold place in Alaska
Bianco – White in Italian
Blanco – Meaning white in Spanish
Boots
Breeze (Bree for short)
Burr – shivers
Crystal
Elsa – The Disney Snow Queen
Flake
Frost
Glace (or Glacey) – Meaning Ice in French
Glacier (Glace for short or try, Glacia)
Hielo – Meaning ice in Spanish
Ice
Kari
Kaya – Meaning pure in Greek
Khione – The Greek Goddess of Winter
Lixue – Meaning pretty snow in Chinese
Luka – Meaning light in Russian
Misty
Nanook – Meaning polar bear in Eskimo
Neige – Meaning snow in French
Nor – After Norway, a very cold country in the Winter
Nova
Olaf – Disney's favorite snowman
Parka
Polar
Snow
Sonja – Queen of the Ice
Stella
Topaz – A very bright and clear gem
White Fang
Winter
Zircon (Zirc for short) – Precious and colorless gemstone
Names That Mean Wolf (Wolf in Each Language)
The following wolf name list comes from different languages, countries, and cultures which are literal translations of the name wolf.
Accalia – Meaning she-wolf in Latin
Amarog (Ava or Rog for short)– Inuit
Bele – Hare
Cana – Meaning wolf cub in Celtic
Dib – Arabic
Farkas – Hungarian
Gonzalo – Spanish origin
Loup – French
Lupe – Spanish
Lupo – Italian
Lupu – Maltese
Lupus – Latin
Lyk – Greek
Nodi – Dogrip
Olcan – Celtic
Onai – Tamil
Orú – Gypsy
Sinapu (Sina for short) – Ute
Susi – Finnish
Tala – Sioux
Tala – Sioux
Tasha – Caddo
Ujku – Albanian
Ulv – Danish
Vilkas – Lithuanian
Volk – Russian
Vuk – Croatian
Wolf – English! Also, try; Wolfie
Wolvin – Afrikaans
Wulf – German
Ze'ev – Hebrew
Wolves are majestic and strong and are associated with being very powerful animals. This is why many pet parents name their dogs with names that mean wolf, especially if they have a powerful breed.
Today, many of our canine friends still carry strong wild genetics (derived from the grey wolf) in their blood as evident with the wolf-like breeds such as the German Shepherd and Husky. Picking a wolf name is only fair for those pups.
Maybe you have a dog with this strong lineage? Or perhaps you just want a wolf name with a little more meaning. No matter the case, we hope you enjoyed our collection of wold name list and found what you were looking for and more.
We are howling to hear your thoughts, let us know below.