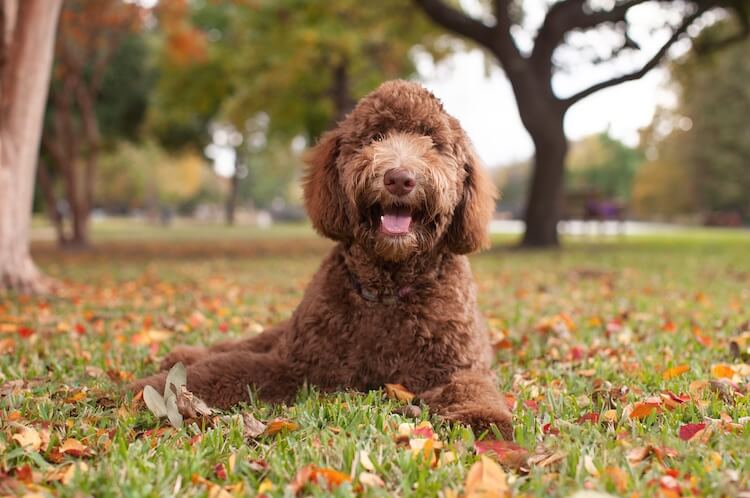 Atchoo! There's nothing worse than spotting a cute dog, going to say hello and ending up sneezing due to your allergies. But, are hypoallergenic dogs the solution for pet lovers with allergies?
It is thought that three in ten Americans suffer with dog allergies to varying degrees of severity.
The allergy is not caused by pet hair (as commonly thought), but by dander (i.e. dead skin). Dander is often introduced to the environment on pet hair that has been shed, hence the confusion. Allergies may also be caused by pet saliva or urine too.
Consequently, those who suffer from allergies should purchase a hypoallergenic dog as these animals tend to produce a lower level of dander and therefore may not trigger an allergic reaction.
To try and ease the issue, here is a list of 30+ dogs that don't shed because they are considered to be hypoallergenic.
Small Hypoallergenic Dogs
Medium Hypoallergenic Dogs
Big Hypoallergenic Dogs
Hypoallergenic Dogs FAQs
By definition, hypoallergenic means that something is relatively unlikely to cause an allergic reaction; relatively unlikely, not guaranteed not to.
So, what are hypoallergenic dogs? Why do they exist? Which breeds are most hypoallergenic and where can you find them?
What Are Hypoallergenic Dogs?
A hypoallergenic dog is a dog who is less likely to cause a reaction in humans suffering with allergies.
What some people don't realize, is humans aren't allergic to dog fur or hair. They are allergic to a protein found in dog urine and saliva.
These proteins are small particles which disperse into the air.
Most hypoallergenic dogs have a curly coat. The tight curls will trap hair and dander reducing how much they shed and the particles being dispersed.
It could also be argued that because the coats are such high maintenance in terms of grooming, the regular brushing and visits to the grooming salon reduce the overall hair and dander shed.
The frequent baths would also regularly remove the allergens attached to the coat. Therefore less allergens found on the dog, fewer to transfer to yourself or the environment.
Which Dogs Are Hypoallergenic?
Those breeds with a curly coat are classed as hypoallergenic dogs.
There are also those that, if left to grow, would be long coated. These are usually silky coated dogs and because of this they too are classed as dogs that don't shed.
What To Look For When Buying A Hypoallergenic Dog?
Just like if you were buying any other dog, you would extend the same thoroughness for a hypoallergenic dog.
Consider the temperament and personality of the dog you are interested in:
How will they fit into your lifestyle?
Do you have kids or other pets?
Will the dog be amenable to others in the home?
Where do you live?
Do you have a big enough space for them?
Smaller hypoallergenic dogs can happily live in an apartment, but if you were to go for the Goldendoodle, they would need a little more space with easy access to the outdoors.
Some other things you should consider:
How active are they as a breed?
Can you easily fulfil their exercise requirements?
How intelligent and trainable are they?
How experienced are you as a handler?
The Poodle is the second most intelligent dog, after the Border Collie, do you know how quickly he learns new things?
Do you have the time and knowledge to keep his smart mind occupied?
Once you've established the breed that suits you and your lifestyle, where you buy him from needs the same research too.
Designer cross breeds are the most at risk of being bred in a puppy farm, largely because of the premium price tag that often comes with them.
If you are opting for a Doodle of sorts, ask people you trust for recommendations. You can even ask local veterinarians or dog professionals.
All reputable breeders should provide continued support and guidance once you take your pup home, giving you the best chance to raise a well-rounded dog.
Why You Should Adopt A Hypoallergenic Dog?
For some, you may prefer to adopt instead of shop.
If you decide to opt for a designer hypoallergenic dog, because they are often the most risk of being found in puppy farms, choosing to adopt an ex-puppy-farm dog will give them a chance at a life they never knew existed!
Unsold puppies or unwell puppies are often abandoned as the breeders don't want to cover the cost of food or medical expenses too.
If you have settled on a particular dog that doesn't shed, search for breed specific shelters or rescue organizations.
There are many state and country wide shelters, so you may even find the perfect addition is worth travelling for.
Summary
A hypoallergenic dog is simply a dog breed which is less likely to cause a reaction in human.
As you can see, hypoallergenic dogs come in all different shapes and sizes.
There really is a breed for everyone!
By taking extra precautions, and adopting a hypoallergenic dog, even allergy sufferers can have the canine companion of their dreams.
Creating an "allergy free zone" in your house (a room where your dog is not allowed, ideally the bedroom of the allergy sufferer), regular vacuuming and filters on all the ventilation can also help.
What are your thoughts on hypoallergenic dogs? Leave us your thoughts in the comments below.